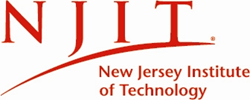 Newark, NJ (PRWEB) November 07, 2014
WHAT: The New Jersey Institute of Technology (NJIT), Drexel University and Rowan University will sign a Memorandum of Understanding (MOU) that facilitates research collaborations among faculty and students at the three institutions aimed at improving water quality.
WHO: Michel Boufadel, director of NJIT's Center for Natural Resources Development and Protection; Moshe Kam, dean of NJIT's Newark College of Engineering; Tony Lowman, dean of the College of Engineering at Rowan University; and Joe Hughes, dean of the College of Engineering, Drexel University
WHEN: Monday, Nov. 10, from 12-1:00 p.m.
WHERE: NJIT Campus Center, Ballroom B
WHY: The demand for water quality protections has grown in urgency with increases in the population and in industrial and agricultural operations. The number of new contaminants entering the water supply has been steadily growing, posing ecological and health risks to waterways and to communities dependent on them. The need to devise holistic solutions to these challenges is well recognized at NJIT, Drexel and Rowan Universities. Shared goals include the organization of key presentations on water, the joint offering of short courses on water that draw on expertise at the three institutions, and the establishment of a portal to facilitate communication between the faculties of the three institutions. The MOU also addresses methods for spurring economic growth through collaboration with Industry and the development of a skilled workforce in water technologies.
CONTACT: NJIT's Center for Natural Resources Development and Protection at nrdpcenter(at)gmail(dot)com, (973) 596-6079
About NJIT
One of the nation's leading public technological universities, New Jersey Institute of Technology (NJIT) is a top-tier research university that prepares students to become leaders in the technology-dependent economy of the 21st century. NJIT's multidisciplinary curriculum and computing-intensive approach to education provide technological proficiency, business acumen and leadership skills. With an enrollment of more than 10,000 graduate and undergraduate students, NJIT offers small-campus intimacy with the resources of a major public research university. NJIT is a global leader in such fields as solar research, nanotechnology, resilient design, tissue engineering and cyber-security, in addition to others. NJIT ranks fifth among U.S. polytechnic universities in research expenditures, topping $110 million, and is among the top 1 percent of public colleges and universities in return on educational investment, according to Payscale.com.