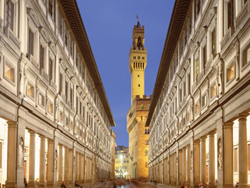 This exclusive offer by Central Holidays helps agents entice travelers to start planning their 2015 vacations by guaranteeing excellent value and savings simply by booking early.
Moonachie, NJ (PRWEB) July 31, 2014
Central Holidays is pleased to unveil its "Lock-in Rates and Save" promotion that offers travelers the perk of locking-in 2014 rates for travel in 2015. These special savings are valid on escorted tour travel programs to Italy for bookings with a deposit received by September 30th, 2014 for travel by November 30, 2015. This exclusive offer helps agents entice travelers to start planning their 2015 vacations by guaranteeing excellent value and savings simply by booking early to lock-in an early guaranteed price when planning for their future travels.
True specialists in travel to Italy for more than 40 years, Central Holidays offers the reliability and security of booking and traveling with a strong, long-established, robust tour operator with a time-honored history. Featuring inclusions beyond other travel companies, some of the unique attributes of a Central Holidays escorted tour program include centrally located first class hotels; free wine, mineral water, and coffee with all lunches and dinners on Premier Escorted tours of Italy; mini a-la-carte menus, making traveler's culinary experiences in Italy a truly gourmet part of their travels; use of the "Hear Clear" personal audio system, which allows travelers to hear their tour directors and local guides even when standing 60 ft. away; and much more! Central Holidays is acclaimed for providing bonus sightseeing and authentic experiential features you can only find exclusively on their itineraries.
Here's a look at some of the company's escorted tour packages in Italy along with the special 2014 rates for travel in 2015 that travelers can now lock-in:
7-Day – Splendors of Sicily – priced from $1528
Sicily, the biggest island in the Mediterranean Sea, is full of art, history and traditions. This program provides travelers with everything from the enchanted beauty of Taormina and the majestic ruins of the ancient Greek city of Agrigento, to the millenary salt mine of Trapani and the holiness of the Benedictine Abbey of Monreale. The tour is also a culinary experience with fantastic flavors of the island's cuisine.
7-Day – Italy's Sunbelt, Rome & the Amalfi Coast – priced from $1699
Travelers indulge in seven days of exploration in the fascinating cities of Rome, Sorrento, Amalfi, and Capri. History comes to life with tours to breathtaking sites – The Sistine Chapel in Rome, San Carlo Opera House in Naples, Rome's Colosseum – plus so much more!
8-Day – Piemonte, Land of Lakes, Wine & Truffles – priced from $2224
This itinerary proposes many memorable sites and sights and to name only a few... the glamour of Lake Maggiore and its Borromean Islands, surrounded by mountains and towering Alpine peaks, Switzerland's Locarno and its old town, followed by Piemonte's medieval fortified villages, Renaissance architecture, Baroque churches and palaces, Sacred Mountains and their sanctuaries, Sordevolo, site of the celebrated Passion Play (every five years), beautiful Biella, and finally Turin's Royal Residences and Venaria Reale. Travelers will enjoy wine tasting in the castle of Roppolo as well as at the Marchesi di Barolo estate. Rice tasting in Desana and a tour of the hilly Langhe terrain takes travelers to discover delicious truffle gems.
9-Day – Italy's Northern Highlights – priced from $2200
Visitors revel in renowned attractions and exquisite sites – Doge's Palace in Venice where travelers will see the beautiful rooms decorated by 16th century artists, Piazza Della Signoria in Florence, Rome's Colosseum - plus so much more during their 9-day immersion into 'la dolce vita'! Travelers will live the tapestry of sights, sounds, flavors and feelings of the true Italy on this Premier Escorted tour.
10-Day – Best of Italy – priced from $2391
On this Italian adventure, travelers visit Florence, Rome and Sorrento for 10 days with excursions to some of Italy's most marveling and exquisite sites. From Michelangelo's "David" in Florence to the Floral Gardens of Augustus in Sorrento, travelers will get the overall satisfaction of discovering the true essence of Italy.
13-Day – Italy's Southern Splendor – priced from $3477
Travelers enjoy 13 days in Rome, Sorrento and Sicily – a winning combination! During this unforgettable itinerary, guests will explore the narrow, ancient streets of Rome, relax surrounded by the deep blue Amalfi Coast, and indulge in classic Sicilian cuisine on the famed island. This escorted itinerary fulfills the senses with stays in the ancient cities of Taormina and Agrigento, where travelers explore the majestic ruins and view the largest active volcano in Europe, Mt. Etna.
18-Day – Grand Tour of Italy & Sicily – priced from $4642
Discover and experience Italy with this Grand Tour program that brings travelers to some of the most amazing locations that Italy and Sicily have to offer. Explore Venice, Florence, Rome, Sorrento, Taormina, Agrigento and Palermo for 18 days and visit spectacular sites from the Amalfi Coast and Rome's monuments to St. Peter's Basilica and St. Francis' home town of Assisi for an all-encompassing Italian adventure.
To see a complete list of the Central Holidays Italy Escorted Tours, please visit centralholidays.com. Offers must be booked and deposited by September 30, 2014 for travel through November 30, 2015. This special is not combinable with any other offers, discounts or promotions. Additional restrictions may apply.
Travel agents can register via the "Travel Agent" tab at centralholidays.com to become a Central Holidays preferred agent, earn commission on bookings, receive special offers, and access valuable marketing tools and customized brochure functionality.
About Central Holidays:
Founded in 1972, Central Holidays offers superior travel programs, value, and service to enchanting destinations across the globe. Destinations include Italy, Spain, Portugal, France, Cyprus, Greece, Turkey, and Croatia. The company also offers dozens of Mediterranean and European river cruise itineraries, worldwide ski programs, religious pilgrimage travel, as well as people-to-people educational exchange travel to Cuba! The company's sister brand, STI by Central Holidays, presents novel travel opportunities throughout Central and South America, Africa, and the Middle East. Central Holidays and its family of travel companies remain at the forefront of the global tourism and travel industry, offering the most diverse range of travel programs that support brand promises of reliability, expertise, and flexibility. For more information, contact Central Holidays at 1-800-935-5000 or visit centralholidays.com.
###