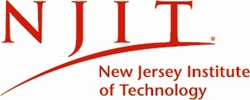 Newark, NJ (PRWEB) May 29, 2014
New Jersey Institute of Technology (NJIT) conferred an honorary Doctor of Science upon Robert S. Dow, of Trenton, at its 98th Commencement exercises on Tuesday, May 20, 2014 at 9 a.m. at the Prudential Center in Newark.
After serving in the U.S. Army, Robert S. Dow attended Newark College of Engineering, graduating in 1969 with a BS in civil engineering. He then earned an MS in structural engineering at New York University while working for Burns and Roe on the design of nuclear power plants.
Dow entered Columbia Business School in the fall of 1972, shortly after competing on the U.S. Olympic Fencing Team in the Summer Games held in Munich, Germany. He had started working at the investment-management firm Lord Abbett & Co. as a quantitative analyst in January of that year, and after completing the Columbia MBA program, he returned to additional responsibilities as an analyst at Lord Abbett.
In 1982, Dow became head of Lord Abbett's fixed-income division, which at the time represented less than 10 percent of the firm's assets under management. He became a partner in 1986 and, when named chief investment officer in 1995, had grown Lord Abbett's fixed-income assets to more than half of the firm's total. Named a managing partner in 1996, Dow's success in growing the firm's assets from $18 billion to $135 billion placed Lord Abbett among the 30 largest investment-management concerns in the U.S. Dow also served on the board of the Investment Company Institute for his most of his tenure as head of Lord Abbett. He retired from Lord Abbett in 2012.
In parallel with his financial career, Dow has dedicated his talents and time to helping others achieve educational success. From 1990 to 2005, he was a trustee of the Tuxedo Park School, a pre-K through ninth grade independent school. For the last five years that he was a member of the board of trustees, he served as president. During his tenure on the board, he accepted the added responsibility of managing the school's endowment fund, and he continues to do so as a non-trustee.
Since 2002, Dow has been a member of the board of trustees of the Peter Westbrook Foundation. The not-for-profit organization uses the sport of fencing to help young people from underserved communities throughout the New York metropolitan area develop the values of personal discipline, hard work, and perseverance. The program, which strives to create mentoring relationships that promote self-esteem, a commitment to service and the qualities of leadership, has fostered both academic success and competitive achievement in the Olympics and national and international fencing events.
Dow also serves as treasurer of the Christina Seix Academy, founded by his wife. Located in Trenton, New Jersey, the independent school provides children living with a single adult caregiver, beset by economic needs, a strong education, critical core values and a safe environment through a year-round, extended-day, pre-K through eighth grade program.
Dow maintains a strong, supportive bond with NJIT as well, a bond that includes the scholarships he and his family have established to assist current NJIT students and the generations to follow.
About NJIT
NJIT, New Jersey's science and technology university, enrolls approximately 10,000 students pursuing bachelor's, master's and doctoral degrees in 127 programs. The university consists of six colleges: Newark College of Engineering, College of Architecture and Design, College of Science and Liberal Arts, School of Management, College of Computing Sciences and Albert Dorman Honors College. U.S. News & World Report's 2014 Annual Guide to America's Best Colleges ranked NJIT in the top tier of national research universities. NJIT is internationally recognized for being at the edge in knowledge in architecture, applied mathematics, wireless communications and networking, solar physics, advanced engineered particulate materials, nanotechnology, neural engineering and e-learning. Many courses and certificate programs, as well as graduate degrees, are available online through the Division of Continuing Professional Education.