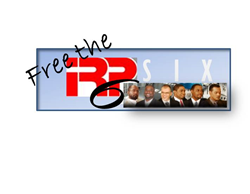 The way to stop discrimination on the basis of race is to stop discriminating on the basis of race -John G. Roberts Jr. (goodreads.com)
Denver, Colorado (PRWEB) September 16, 2014
Court records show that Appellant Attorney for the IRP6, Gwendolyn Solomon, included new evidence in the petition before the U.S. Supreme Court, highlighting alleged violation of the IRP6's Six Amendment. (U.S. Supreme Court, Docket No. 14-229)
U.S. Supreme Court records show that a petition for writ of certiorari was filed with the U.S. Supreme Court on August 23, 2014 and placed on the docket on August 27, 2014. (U.S. Supreme Court, Docket No. 14-229, 8/27/14, RE: David A. Banks, Kendrick Barnes, Demetrius Harper, Clinton A. Stewart, Gary L. Walker, David A. Zirpolo vs. United States).
The IRP6 case concerns a Colorado-based company (IRP Solutions Corporation) that developed the Case Investigative Life Cycle (CILC) criminal investigations software for federal, state, and local law enforcement. The IRP6 (Kendrick Barnes, Gary L Walker, Demetrius K. Harper, Clinton A Stewart, David A Zirpolo and David A Banks) were convicted in 2011 after being accused of mail and wire fraud. (D. Ct. No. 1:09-CR-00266-CMA).
Court records show that Assistant United States Attorney Matthew Kirsch objected to the IRP6 expert witnesses, staffing CEO Andrew Albarelle and Account Manager Kellie Baucom of the Remy Corp, from testifying based on an alleged Rule 16 disclosure violation (D. Ct. No. 1:09-CR-00266-CMA).
"After reviewing Rule 16 and 10th Circuit case law, specifically U.S. v. Nacchio 519 F.3d 1140, 1173 (10th Cir. 2008) and U.S. v. Nacchio 555 F.3d 1234 (10th Cir. 2009), the IRP6 were not required under Rule 16 to disclose information about their expert witnesses", argues Solomon. The 2008 Nacchio panel said "It bears to mention that a defendant is not required to file a Rule 16 disclosure unless the defendant has made a similar request of the government...and the government has complied." Records show that four of the judges of the 2009 Nacchio en banc opinion, in their dissent discussed Rule 16(b)(1)(C) requirements, stating: "Rule 16 does not require experts in CRIMINAL cases to provide written reports explaining their opinions or to make a written proffer containing the information required in civil rules." (U.S. v. Nacchio 519 F.3d 1140, 1173 (10th Cir. 2008) and U.S. v. Nacchio 555 F.3d 1234 (10th Cir. 2009)).
"Judge Christine M. Arguello bought into Kirsch's argument that we had violated Rule 16 and excluded Albarelle and Baucom --- in doing so, we believe that Arguello violated our Sixth Amendment right to present a solid defense and set up a situation for calling witnesses that were more favorable to the prosecution", says David Banks, IRP Solutions Corporation COO (IRP6). "It seems that the Tenth Circuit Court of Appeals Judges (Baldock, Hartz and Holmes) ignored Rule 16 and their own findings in the Nacchio case to allow the IRP6's Sixth Amendment rights to be violated.
Rule 16(b)(1)(C), titled Expert witnesses, states, "The defendant, at the government's request, give to the government a written summary of any testimony that the defendant intends to use...as evidence at trial, if-- (i) the defendant requests disclosure under subdivision (a)(1)(G) and the government complies..." (http://www.uscourts.gov/uscourts/RulesAndPolicies/rules/2010%20Rules/Criminal%20Procedure.pdf)
"After reviewing Rule 16, we would have been required to provide a written summary of what expert witnesses intended to testify about, IF we first requested for the government to disclose a written summary of their expert", says Banks. "We never made such a request to the government so we were not required to disclose a written summary to the government", adds Banks.
"Why did AUSA Kirsch request such a disclosure and why would Judge Arguello exclude IRP6 witnesses when the law is very clear and concise?", ponders Solomon. "Court transcripts show where Judge Arguello stated that these particular witnesses (Albarelle and Baucum) were critical to the defense, yet she supported the prosecution's objection to them testifying", added Solomon. "Furthermore, why would the 10th Circuit Court of Appeals not reverse the conviction of the IRP6 by finding that Judge Arguello abused her discretion in denying the witnesses and in doing so violated the IRP6's Sixth Amendment right being?", asks Solomon.
Records show that in affirming the IRP6 conviction, the Tenth Circuit Court of Appeals cited U.S. v. Russell, 109 F.3d 1503 (10th Cir. 1997) (IRP 6 Case - Appellate Case: 11-1492, Document: 01019289332, 8/4/14). "In the Russell case, the defendant failed to include some witnesses names as part of a mandatory pretrial disclosure exchange between the government and the defense", argues Solomon. The Russell defendant then tried to call the witness during trial, which was definitely a surprise to the government. The court appropriately excluded the witnesses under those circumstances. According to the Federal Rules of Criminal Procedure 16 Advisory Committee Notes, the purpose of Rule 16(b)(1)(C) notice is to 'minimize surprise that often results from unexpected expert testimony, reduce the need for continuances and to provide the opponent with a fair opportunity to test the merit of the expert's testimony through focused cross-examination.' The government was not remotely surprised by the IRP6 calling Albarelle to the witness stand", exclaims Solomon.
Court records show that the IRP6 represented themselves pro se during the criminal trial(D. Ct. No. 1:09-CR-00266-CMA). "Albarelle and Baucom were included on the pretrial witness list that the IRP6 provided to the government and they both, though not required to, had sent letters to U.S. Attorney John Walsh months before trial, outlining their job title and opinions directly related to IRP6 business activities", says Banks. "Albarelle's and Baucum's letters, and testimony if it had been allowed, challenged the government's argument that IRP6 activities were as criminal, but rather were consistent with staffing industry practices --- opinions which contradicted the foundation of the government assertions of fraud", added Banks. "Court transcripts show that Kirsch acknowledged being notified via letter of Albarelle and Baucum well in advance of trial so Judge Arguello could have overruled the prosecution's objection and allowed our witnesses to testify but she didn't", says Banks. "Based on how this situation unfolded no one could rationally conclude that the government was surprised that Albarelle and Baucom would testify", adds Banks.
"In U.S. v. Charley, 151 F.3d 1251, 1262 (10th Cir. 1999), the 10th Circuit found that exclusion of a witness is 'almost never imposed in the absence of a constitutional violation or statutory authority for such exclusion.' They also found in U.S. v. Golyansky, 291 F.3d 1245, 1249 (10th Cir. 2002), that absent bad faith, it is rare where a district court should exclude evidence rather than continue proceedings", asserts Banks. "With this type of case law on the books, one can only wonder how the Tenth Circuit could ignore that facts in our case", ponders Banks.
The Supreme Court of the United States' (SCOTUS) watershed case regarding exclusion of witnesses based on discovery or disclosure sanctions is Taylor v. Illinois 484 U.S. 400 (1988). The Taylor case was predicated on the failure of the defendant to provide all witnesses on the pretrial witness list, then trying to amend the list on the first and second days of trial. SCOTUS allowed for preclusion of the witnesses under these circumstances (Taylor v. Illinois 484 U.S. 400 (1988)). "I have a great appreciation for the intent of this particular decision by the U.S. Supreme Court", says Banks. "In our case, I want to reiterate, Albarelle and Baucom were both on the IRP6 pretrial witness list provided to the government and therefore was not subject to a preclusion sanction or required to provide an expert summary under Rule 16", argues Banks. "In other words, based on our review of this case with our attorney, Gwendolyn Solomon, there is no Tenth Circuit case law, Supreme Court case law, or statutory law to justify excluding Albarelle and Baucum as witnesses during our trial, thus our argument of the Sixth Amendment violation", exclaims Banks.
"The IRP6 are excited that Attorney Solomon has stayed with us, working on our behalf and fighting for justice", says Banks. "This has been a trying scenario as we have dealt with attorneys, prosecutors, judges, court clerks and the court reporter in the Tenth Circuit. We even experienced challenges with our previous appellant attorney Mark Geragos who argued with Solomon that it was a waste of time to pursue filing with the U.S. Supreme Court. We have since filed a complaint with the California Bar against Mr. Geragos for his lack of communication and failing to act competently (California Bar Association Complaint Ref #14-25162). Our complaint against Mr. Geragos cites that he received $100,000 in retainers so our complaint cites that his actions were inconsistent with the expectation of professional conduct. We are very appreciative to Ms. Solomon for her unwavering fidelity and faith in God, followed by a strong commitment to the Constitution. She has fought tirelessly for us on pro bono basis and shares our commitment that our constitutional rights should be upheld and that injustice should be confronted and aggressively challenged. She is a true advocate for justice and a staunch defender of her client's rights. We are proud to have her fighting on our behalf", concludes Banks.
For more information about the story of the IRP6 or for copies of the legal filings go to http://www.freetheirp6.org.
Read David Banks "Stand Up" blog, new article "Can I Get A Witness" – http://www.freetheirp6.org/#!stand-up-blog/ci23
Related press releases: http://www.a-justcause.com/#!press-release/c21pq
Petition for release of the missing of transcript: http://www.change.org/petitions/attorney-general-eric-holder-investigate-federal-case-of-irp6-200-pages-of-court-transcript-missing