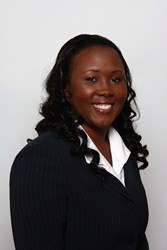 Tampa, FL (PRWEB) January 16, 2014
Opulence provides top notch programming and the 2014 SHINE-Tampa Conference March 21-22, 2014 will prove to be no different. The event is built around breaking barriers to success for victims of re-entry, reintegration, recidivism and domestic violence. The two-day conference takes place at the Hilton Garden Inn Tampa North, 13305 Tampa Oaks Blvd, Tampa, FL 33637. Friday, March 21, 2014 features a free Veteran and Returning Citizen Career Assessment and Coaching Event hosted in conjunction with reintegration experts, Community Reintegration Consulting (CRC) 10:00am-2:00pm. The event features presentations on resume writing, interviewing skills, career assessment and job matching, and much, much more. This event is free but you must register to attend.
Saturday, March 22, 2014, features several thought leaders, experts, presenters and keynote speakers who will share their stories of survival and how they are "Breaking Barriers to Success"! Carolyn Hennecy is an author, advocate, and domestic violence survivor. As a speaker, Carolyn informs, motivates and empowers victims and struggling survivors of abuse to see their options and potentials. She also educates and enlightens others, trying to eradicate the senseless emotional and mental damage, physical injuries, and far too often, deaths that occur as a result of abuse and domestic violence. Katie McGill, Executive Director, Dress for Success, Tampa Bay. Ms. McGill is well known throughout the Bay area because of her workshops and her volunteerism. In August, 2007, because of her untiring dedication and commitment to Dress for Success Tampa Bay, Ms. McGill was offered the opportunity to become the new Executive Director of Dress for Success Tampa Bay. Katie McGill is an entrepreneur and savvy business professional who has dedicated her life to helping empower women. In addition to serving as a panelist, Ms. Katie will be presenting the Dress for Success program of different ways to make career looks with less.
Registration is currently open for Friday and Saturday All-Access conference passes. Early registration for both days is $99.00 for a limited time only. A la carte registration begins February 1, 2014. The host hotel is Hilton Garden Inn Tampa North, 13305 Tampa Oaks Blvd, Tampa, FL 33637. Call 800-445-8667 for reservations under the "Shine Conference" group rate of $99.00 per night.
###
About Opulence Enterprises, LLC: Opulence Enterprises, LLC provides business coaching, consulting, and representational services to individuals, businesses, and organizations. Opulence Enterprises Tampa office is the Motivational and Empowerment arm of Opulence Enterprises, LLC. Opulence was founded in 2007, by Attorney LeTonya F. Moore who presently serves as both CEO and Chief Counsel. For more information about Opulence, visit our website or call 888-973-3015.
About Community Reintegration Consulting: Community Reintegration Consulting's (CRC) mission is to effectively and efficiently help ease the transition of veterans and returning citizens by creating realistic opportunities through education, employment, and entrepreneurship. CRC develops programs, educational curriculum, and performs skills and abilities assessments for companies and individuals to advance the objectives of creating realistic opportunities. For more information on CRC, contact Kenneth Roye at 888-973-3015 ext. 107.