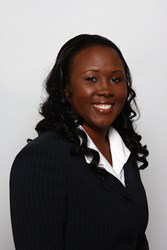 Healing the wounds of abuse helps everyone heal
Tampa, FL (PRWEB) January 14, 2014
Sisters in Harmony, Inc. (SiH, Inc.) has launched a successful "Voices Against Abuse" International initiative to eradicate abuse, domestic violence, and human trafficking here and abroad. "To forcibly remove the gifts, talents, and love of life that God has given an individual is a crime against humanity," says Ed Herman, Founder and CEO of SiH, Inc. SiH is building strategic partnerships to provide holistic healing to the international community. They have partnered with organizations in the UK, Caribbean, and Africa in their quest to build a resource network to help these victims. Their efforts have gained them the 2014 Global Service Award to be presented at the Shine Conference, March 21-22, 2014 in Tampa, FL. The Global Service Award is presented to a person or organization that through their mission and programming have had positive impacts on the global community.
"Opulence Enterprises, LLC is proud to be among the ranks of those who dedicate their God given gifts and talents to helping others improve their lives and we will be honoring those organizations at the 2014 Shine Conference", says LeTonya F. Moore, Chief Counsel, Opulence Enterprises, LLC. The Shine Tampa Conference theme, "Breaking Barriers to Success" will highlight survivors of abuse, domestic violence, incarceration, and much, much, more.
Registration for the conference is open. For more information on the honorees and the event, please visit our website.
###
About Opulence Enterprises, LLC: Opulence Enterprises, LLC provides business coaching, consulting, and representational services to individuals, businesses, and organizations. Opulence Enterprises Tampa office is the Motivational and Empowerment arm of Opulence Enterprises, LLC. Opulence was founded in 2007, by Attorney LeTonya F. Moore who presently serves as Chief Counsel. For more information about Opulence, visit our website or call 888-973-3015.