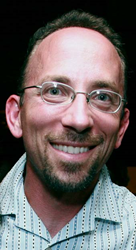 Desire is the key to motivation, but it's determination and commitment to an unrelenting pursuit of your goal - a commitment to excellence - that will enable you to attain the success you seek.....Mario Andretti
San Francisco, CA (PRWEB) September 02, 2014
The Blind Judo Foundation, a 501(c)3 nonprofit foundation, and Sports and Social Change, a Sports Marketing agency focused on Cause Marketing and Corporate Social Responsibility, have embarked on a long-term campaign to increase the exposure of Judo as a sport for people with visual impairment.
Sports and Social Change will provide marketing and public relations support for the Blind Judo Foundation, helping to advance marketing relationships, seek new corporate partners and grow the Foundation's presence in the adaptive sports community.
Formed in 2010, Sports and Social Change is a sports marketing consultancy with specific expertise in Cause Marketing, Corporate Social Responsibility and Social Enterprise Development. Agency founder Howard Brodwin, a sports marketing industry veteran of over 20 years, has developed and managed marketing campaigns for a wide range of brands and nonprofit organizations in sports including K-Swiss, Rollerblade, PowerBar, Bauerfeind, LPGA, Special Olympics, Leukemia Lymphoma Society, Ugandan Baseball's Pearl of Africa Series and DisAbility Sports Festival.
"The Blind Judo Foundation is very fortunate to have Sports and Social Change and founder Howard Brodwin as an associate to assist the Blind Judo Foundation in reaching out to the blind and visually impaired community with the benefits of Judo," said Ron C. Peck, co-founder of the Blind Judo Foundation. Peck continues by saying, "Howard's knowledge and expertise in developing cause marketing partnerships and his experience in the adaptive sports community are invaluable as we continue our mission of using Judo to empower more men, women and children who are blind or visually impaired."
Mr. Brodwin was instrumental in securing a relationship for the Blind Judo Foundation with the Stuntmen's Association of Motion Pictures to help advance the organization's presence in the entertainment community. The Foundation has been recognized by the Stuntmen's Association as a charity partner at their annual events honoring Hollywood's top stars such as Harrison Ford and Mark Harmon.
Sports and Social Change will continue to advise on deepening the relationship between these organizations and exploring new ways to engage the stunt professionals community around the sport of Judo for the blind and visually impaired.
Through Sports and Social Change and the Blind Judo Foundation's relationship, Judo made its debut at the 2013 DisAbility Sports Festival, the largest cross-disability sporting event in the western United States, offering over 25 sports opportunities for people with disabilities.
The Blind Judo Foundation provided coaching and instruction for people with disabilities interested in learning more about the sport of Judo and its benefits. The Foundation will again participate in the 2014 DisAbility Sports Festival, to be held on October 18th at California State University San Bernardino.
About the Blind Judo Foundation:
The Blind Judo Foundation is a nonprofit 501(c) (3) organization whose mission is to empower the blind and visually impaired using the tools and tenets of Judo. The Funding of blind and visually impaired athletes to train, travel domestically and internationally is through tax exempt donations; their financial life-line. To learn more about the Foundation, check out blindjudofoundation.org and at Facebook or contact Ron C. Peck at roncpeck(at)blindjudofoundation(dot)org or 1-425-444-8256.