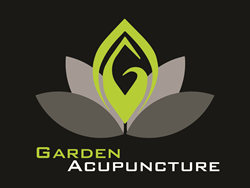 If you are looking for an honest, educated, clean and caring acupuncturist in NYC, you have to go to Garden Acupuncture in Park Slope. -Brooke D.
Brooklyn, NY (PRWEB) March 05, 2014
Garden Acupuncture in Park Slope, Brooklyn is offering a 25% discount off initial treatments to celebrate the the first day of Spring. It's been a long, cold winter but on March 20th Spring is finally here. Take $30 off first visits the whole month of March.
Not only is the acupuncture office giving a price break on first treatments but on the second visit patients receive a free designer Garden Acupuncture umbrella.
Patients commonly come for the treatment of stress, depression, seasonal allergies, insomnia, pain, headaches, fertility and weight loss.
To book your appointment online click here.
Garden Acupuncture is a family-run, small business in the heart of Park Slope. They pride themselves on individualized, affordable treatments and are committed to offering the best holistic care to the local community. They also accept insurance.
790A Union St. (between 6/7th Ave)
GardenAcu.com
646.234.3643
Specializing in fertility medicine, weight loss and allergies using acupuncture, Chinese herbal therapy and nutritional counseling.