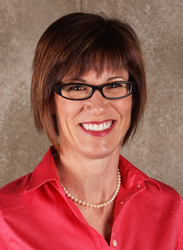 PALMYRA, Wis. (PRWEB) October 14, 2014
As Standard Process Inc. enters into the fourth quarter of 2014, it announces the recent hiring of Susan Howell, D.V.M., and Kathleen Zweifel, as well as the promotion of Professional Development Executive Administrator Nicole McSwain to education coordinator.
Howell, of Whitefish Bay, Wisconsin, transitions from being a veterinary consultant for Standard Process since February 2013 to a member of the company's internal veterinary technical support team. Howell brings with her 17 years of practice experience in small animal veterinary medicine. As a part of the veterinary technical support team, Howell educates veterinary health care professionals on the benefits of whole food nutrition, and about the research and development behind Standard Process Veterinary Formulas. After earning a bachelor's degree from Pacific Lutheran University in Tacoma, Washington, in 1988, Howell received her doctorate in veterinary medicine in 1997 from Washington State University in Pullman, Washington. Howell is a member of the American Veterinary Medical Association and the American Holistic Veterinary Medical Association.
Joining Standard Process as a manufacturing analyst is Zweifel of Delavan, Wisconsin. A 2006 graduate of Upper Iowa University in Fayette, Iowa, Zweifel is responsible for collecting and analyzing all data pertaining to manufacturing key performance indicators at the nutritional supplement manufacturer's Palmyra, Wisconsin-based production plant. In addition, Zweifel will perform various analyses relating to supply chain process improvement initiatives and assist production supervisors in developing, measuring and evaluating performance metrics.
Standard Process also promotes McSwain, of East Troy, Wisconsin, to education coordinator in the company's professional development department. McSwain joined the team in 2012 as the department's executive administrator assisting the department's director. In her new role, McSwain oversees internal and external corporate educational programs. She earned a bachelor's degree in business administration in 2007 from the University of Wisconsin-Whitewater, in Whitewater, Wisconsin.
To learn more about career opportunities at Standard Process, visit the Career Opportunities page at standardprocess.com.
###
About Standard Process Inc.
For 85 years, Standard Process has been dedicated to the field of nutritional supplements and the whole food philosophy introduced by its founder, Dr. Royal Lee. Standard Process, headquartered in Palmyra, Wis., offers more than 300 high-quality supplements with whole food ingredients through three product lines: Standard Process whole food supplements, Standard Process Veterinary Formulas and MediHerb herbal supplements. The products are available only through health care professionals.
To ensure its supplements are of the utmost quality, Standard Process grows the majority of its ingredients on company-owned, organically certified farmland. To retain vital nutrients within each ingredient, the company uses exclusive manufacturing processes and employs high quality control standards, including adhering to the Food and Drug Administration's good manufacturing practice requirements.
In 2014, Standard Process launched Cultivate by Standard Process, a new business which provides corporate wellness offerings to other companies. Cultivate works to assess and then deliver scalable wellness solutions to impact individual employees and the overall company using onsite chiropractic as a central component of the program.
Standard Process has been named a Top Workplace in Southeastern Wisconsin multiple times and is a member of the Inc. 5000 Honor Roll. For additional information about Standard Process, visit standardprocess.com.