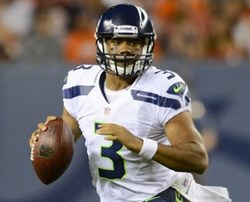 When searching for 2014 Super Bowl tickets, find the best prices and deals at Ticket Monster!
New York, NY (PRWEB) January 27, 2014
The week prior to the Super Bowl is one of the biggest weeks for events in all of sports. In fact, some would argue that the Super Bowl is the largest entertainment event of the year. Over 50 million people will watch on TV and several million will be in the area around MetLife Stadium on Super Bowl Sunday. Leading up to Super Bowl Sunday there are many official events that will allow fans to experience some fun and games.
The Super Bowl Virtual Theater is 10 minute show that runs every 30 minutes from 5:00 pm until 9:30 pm. This "theater" will be located at the storefront of Macy's in Herald Square (34th Street & Broadway). Fans will be able watch a short video that highlights some of the greatest moments in Super Bowl history. What makes this event popular is the fact that it is not time consuming. Fans can hop up to Macy's, catch the show in 10 minutes and move on to the next event.
The NFL Shop at the Super Bowl is a true shopping event. This store will sell all the licensed merchandise with the NFL shield logo. Fans will find NY/NJ themed products as well as gift ideas for anyone that will not be able to attend the event. The NFL Shop is located on the 4th floor of Macy's in Herald Square.
The Toboggan Run Engineered by GMC is something that adults and children will love. It is a 60 feet tall and 180 feet long "toboggan run" 8 lane race for anyone that is over 42 inches tall. Those between 36 inches and 42 inches must be accompanied by an adult. Any child under 36 inches in height will not be allowed to access the ride. The tickets to enter the "toboggan run" are $5. It will be located between 40th & 41st streets.
The Vince Lombardi Trophy Display is something all NFL and football fans will want to see. The Super Bowl trophy will be on display from January 29 to February 1 between 43rd & 44th streets. The greatest thing about this attraction is it will be completely free. We have all seen the trophy hoisted on TV but to see it in real life will be something special.
When spending time in New York and New Jersey prior to Super Bowl Sunday make sure to check out some of the aforementioned official events, and if you plan on going to the Super Bowl make sure to get your tickets from Ticket Monster. Ticket Monster is the number one site on the web for all sporting, concert, and theater tickets, and will never charge customers any hidden fees. Visit http://www.Ticketmonster.com for your 2014 Super Bowl tickets and other information.