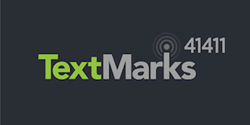 "Forward thinking retailers are integrating mobile technologies into their store experience"
Pasadena, CA (PRWEB) September 12, 2014
TextMarks and the Center for Advancing Retail & Technology (CART) are excited to announce TextMarks' addition to the new advancingretail.org, the online marketplace connecting retailers, wholesalers, brand manufacturers and solution providers. TextMarks benefits retailers looking to grow their business through text message or SMS Marketing, making it a perfect addition to the CART site.
As use of digital marketing channels such as email and social media has grown, reaching and engaging with consumers has become more of a challenge. Retailers who want to cut through the digital clutter are turning towards mobile marketing, including text message marketing.
"Forward thinking retailers are integrating mobile technologies into their store experience," said Dan Kamins, Chief Executive Officer of TextMarks. "We are excited to make our SMS solution available to these retailers through the CART marketplace."
SMS provides a better way for marketers to reach anyone with a mobile phone, and with open rates as high as 97%, is more cost-effective and efficient at reaching consumers who have opted-in to receive messages. TextMarks SMS Marketing allows retailers to:

Send mobile coupons and special incentives to drive consumers to stores
Announce new products, locations and schedules
Enhance existing marketing campaigns with SMS
Offer consumers a way to request store or product information by text
Grow their mobile marketing subscriber lists
Use a robust API to create retail-specific SMS applications
Since 2006, TextMarks has provided retailers with the ability to broadcast or schedule SMS marketing messages from an easy-to-use web interface or from their mobile phone, target customers through segmented lists and view detailed reports. TextMarks also helps retailers navigate through regulatory compliance and manages all opt-in/opt-outs with detailed audit trails.
Learn more about TextMarks and view their new CART product listing.
About TextMarks:
TextMarks' SMS Communications platform allows transit agencies, brands, retailers, small businesses, churches and other nonprofits to reach communities and customers through group text messaging. Since 2006, TextMarks' easy to use web interface, robust API and reliable service has enabled thousands of customers to build their businesses, increase engagement and deliver timely information to more than 10 Million users in the U.S. For more information about TextMarks, visit http://www.textmarks.com or call 1-800-696-1393.
About CART:
The Center for Advancing Retail & Technology (CART) is where technology, innovation, shopper insights, and the retail industry converge to transform the way people shop. CART connects service and solution providers to the vast consumer packaged goods retail industry through an online marketplace where retailers and brands are able to discover innovative solutions, see ratings and reviews provided by fellow retailers, and access papers and case studies. Solution providers benefit from the CART team's extensive hands-on retail and technology experience, obtaining strategic guidance while leveraging the online marketplace into market awareness and efficient access to thousands of retailers. For CPG brand manufacturers, CART uses live learning labs (operating stores) to conduct in-store merchandising innovation research.