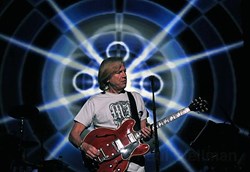 The Moody Blues Spring Concert tickets are available at Ticket Monster for the best prices on the web!
New York, New York (PRWEB) January 24, 2014
During the month of March 2014 The Moody Blues will be very busy. They will take their act on the road as they head up and down the east coast. Their first tour stop will be in Morristown, New Jersey at the Mayo Center on March 5th. The spring tour will conclude on March 31st in West Palm Beach at the Kravis Center. They will take one day off and then head out on the Moody Blues Cruise that will begin on April 2nd and conclude on April 7th.
Fans that have been on a concert cruise know just how unique the experience can be. It is well worth the cost of admission, especially during the spring months. While fans in the northeast are still suffering through cold weather, those on the cruise will get to experience some beautiful sunshine and a great concert every night. For tickets to any of the Moody Blues concerts or the Moody Blues cruise make sure to use Ticket Monster. The cruise will take off from Miami, Florida and travel to Nassau, Bahamas, Grand Turk Island and Turks & Caicos.
Some of the most popular The Moody Blues songs you will likely hear at a concert are "Nights in White Satin", "Your Wildest Dreams", "The Voice", "The Story in Your Eyes", "Tuesday Afternoon" and "I'm Just a Singer". These are just a few of the dozens of hits that will be heard at The Moody Blues concerts throughout the east coast during the month of March. Here are all the concert tour dates and locations.
March 5th, 2014 - Mayo Center – Morristown, NJ
March 6th, 2014 - Mayo Center – Morristown, NJ
March 7th, 2014 - Count Basie Theatre – Red Bank, NJ
March 8th, 2014 - Count Basie Theatre – Red Bank, NJ
March 10th, 2014 - Strathmore – Bethesda, MD
March 11th, 2014 - Strathmore – Bethesda, MD
March 12th, 2014 - American Music Theatre – Lancaster, PA
March 14th, 2014 - Oakdale Theatre – Wallingford, CT
March 15th, 2014 - Caesar's – Atlantic City, NJ
March 16th, 2014 - Landmark Theatre – Richmond, VA
March 18th, 2014 - DPAC – Durham, NC
March 20th, 2014 - Ryman Auditorium – Nashville, TN
March 21st, 2014 - Fox Theatre – Atlanta, GA
March 22nd, 2014 - St. Augustine Amphitheatre St. – Augustine, FL
March 24th, 2014 - Van Wezel Perfroming Arts Hall – Sarasota, FL
March 25th, 2014 - Ruth Eckerd Hall – Clearwater, FL
March 27th, 2014 - Arsht Center – Miami, FL
March 28th, 2014 - King Center for the Performing Arts – Melbourne, FL
March 29th, 2014 - Hard Rock Live – Orlando, FL
March 30th, 2014 - Artis Center – Naples, FL
March 31st, 2014 - Kravis Center – West Palm Beach, FL
April 2nd - April 7th, 2014 The Moody Blues Cruise
May 7th - May 9th, 2014 - NYCB Theatre at Westbury – Westbury, NY
May 10th, 2014 - Boston Convention Center – Boston, MA
September 3rd, 2014 - Fox Cities Performing Arts Center – Appleton, WI
September 4th - 5th, 2014 - Ravinia Festival – Highland Park, IL
Note there are a couple of tour dates after The Moody Blues Cruise. The summer months will not be as busy for the band so make certain to get your tickets today. Also, please return to Ticket Monster to get the most up to date information on concert and music news.