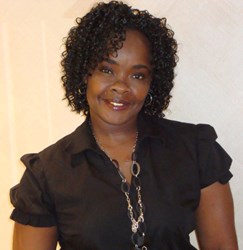 If we can help one child, we've achieved our mission
Tampa, FL (PRWEB) January 23, 2014
Mrs. Tonya Lewis has made a life's mission of sharing her voice within her community. Mrs. Lewis is the Founder of Children with a Vision, Inc., a Tampa, FL based nonprofit whose mission is to provide leadership in the pursuit of excellence and to create effective learning opportunities for all. Children with a Vision, Inc. through the efforts of Mrs. Lewis has launched many successful campaigns, most notably is the Annual Grandmother's Valentine's Day Gala. "The purpose of this event is to bridge the gap between the young and the old; to ease the fears of our elderly and to show our young people how to respect their elders", says Mrs. Lewis. These efforts have gained Mrs. Lewis the 2014 We Shine Service Award to be presented at the Shine Conference, March 21-22, 2014 in Tampa, FL. The We Shine Award is presented to an individual woman or women's organization dedicated to the improvement of the lives of women and girls in their community. Ms. Lewis has earned this award because she is no stranger to survival and understands the meaning of breaking barriers. Ms. Lewis will also serve on our Faces of Recidivism Panel and share her story of redemption through service.
The organization's values are self-respect; self-worth; equal opportunity; a just society; excellence; participation; and professionalism. The organization has partnered with local businesses, faith based, and other community organizations to realize the dream of bridging the gap through educational excellence. "Opulence Enterprises, LLC's mission is based upon similar principles as Children with a Vision, Inc. We strive to inspire, encourage, and empower our clients and collaborative partners to strive for excellence while living out their God-given purpose", says LeTonya F. Moore, Chief Counsel, Opulence Enterprises, LLC. "Honoring individuals and organizations that selflessly help their community is an easy undertaking", says Kenneth Roye, Director, Special Programs, Opulence Enterprises, LLC. The Shine Tampa Conference theme, "Breaking Barriers to Success" will highlight survivors of abuse, domestic violence, incarceration, and much, much, more. Registration for the conference is open. For more information on the honorees and the event, please visit our website.
About Opulence Enterprises, LLC: Opulence Enterprises, LLC provides business coaching, consulting, and representational services to individuals, businesses, and organizations. Opulence Enterprises Tampa office is the Motivational and Empowerment arm of Opulence Enterprises, LLC. Opulence was founded in 2007, by Attorney LeTonya F. Moore who presently serves as Chief Counsel. For more information about Opulence, visit our website or call 888-973-3015.