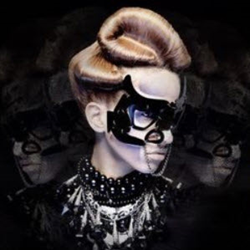 Scandal is the perfect accessory to the night's festivities and we hope everyone has a sassy time with them at the London Twisted Masquerade!
London, England (PRWEB) October 06, 2014
California Exotic Novelties, world's largest and most respected pleasure products manufacturer, sponsors the London Twisted Masquerade being held October 9th at the award-winning Cirque Le Soir in London. Presented by Social Exposure, the event includes underground culture, dark fashion, the best in deep house and secret performances.
Various items from the award-winning Scandal Collection will be offered to attendees, who are encouraged to play, explore, and be naughty.
Susan Colvin, President and CEO of California Exotic Novelties, says, "London is such a wonderful venue for an event like this! We're excited to be included in this unique, sexy, creative party. Scandal fits right into the theme and we couldn't be more thrilled to be the official pleasure product sponsor of the London Twisted Masquerade!"
The Scandal Collection is an array of light fetish playwear which is incredibly popular right now because of the Fifty Shades Phenomenon. Cuffs, restraints, paddles, masks and more, feature a stunning red brocade fabric. Plushy on the interior, they are comfortable and strong. Lace accents and corset styles are as fashionable as they are sexy.
Desiree Duffy, Director of Public Relations for California Exotic Novelties, says, "We enjoy teaming up with Sally Golan and her amazing team at Social Exposure for many of her delicious parties. Scandal is the perfect accessory to the night's festivities and we hope everyone has a sassy time with them at the London Twisted Masquerade!"
Rather than be spectators, Social Exposure invites guests to be part of the circus on this mysterious occasion, as guests are dared to dress theatrically, wearing black masks infusing leather, lace, black feathers or chains in to their ensemble. The inside of Cirque Le Soir will be adorned with large-scale peacock feathers, candelabras and interactive performers.
For information about the London Twisted Masquerade, visit their Facebook Page here. Use the hashtag #TwistedLondon to join the conversation.
To find out more about light fetish playwear like Scandal, and other products from California Exotic Novelties, please visit http://www.ClubCalExotics.com.
Ticket Purchase: http://www.eventbrite.co.uk/e/the-london-twisted-masqueradeworld-tour-2014-tickets-13226903023
FOR TABLE RESERVATIONS EMAIL: Rsvp(at)socialExposureNYC.com
About California Exotic Novelties
California Exotic Novelties is the nation's leading manufacturer of adult toys and novelties. Since 1994, the company has been at the forefront of research and development of products to enhance the sexual experiences of women, men and couples. From its 200,000 square foot operations center in Chino, California, CalExotics maintains a network of manufacturing and distribution facilities worldwide. Its products are available online and from retailers throughout the world.
Social Exposure LLC
Healers of the mundane, destroyers of boredom, kings of edgy, they are anything BUT ordinary. Social Exposure events take place all over the world, from the neon beaches of Miami to the venerable streets of London, from the exotic sands of the Mexican Riviera to the awe-inspiring heights of New York City —and beyond. The avant-garde events brand, who are the famous creators of theLondon Naked Paint Party, have been featured in celebrated media outlets such as Time Out New York, New York Times, The Daily Mail UK, Time Out London, NewYork Magazine, Village Voice, Urban Daddy, and FHM. The company, owned by creative events expert Sally Golan, is New York-born and aggressively global in scope, dedicated to a unity of vision and culture. By exposing guests to high-caliber people, products, places, and imaginative concepts, we delight in fusing human interaction and networking with boundary-pushing experiences."
Follow Social Exposure:
https://www.facebook.com/SocialExposureMedia
https://twitter.com/ExposingNYC
# # # #