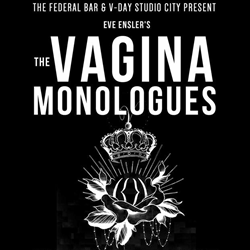 The help of supporters like JOPEN and other sponsors is greatly appreciated.
Los Angeles, CA (PRWEB) March 12, 2014
JOPEN, the world's premiere luxury pleasure product company, supports V-Day Studio City and their production of Eve Ensler's The Vagina Monologues. Performed at the Federal Bar, 5303 Lankershim Blvd., North Hollywood, CA 91601, Friday and Saturday March 28 and 29th, 2014, the show starts at 8PM nightly and there is an after party each night until close.
Susan Colvin, President and CEO of JOPEN, says, "V-Day activities help raise awareness and money for a great cause that helps women not only in Los Angeles, but all over the world. We're happy to help."
V-Day is a global activist movement to end violence against women and girls. It is a catalyst that promotes creative events to increase awareness, raise money, and revitalize the spirit of existing anti-violence organizations. V-Day generates broader attention for the fight to stop violence against women and girls.
Through V-Day campaigns, local volunteers and college students produce annual benefit performances of: The Vagina Monologues, A Memory, A Monologue, A Rant and A Prayer, Any One Of Us: Words From Prison, and hold screenings of V-Day's documentary Until The Violence Stops, and the PBS documentary What I Want My Words To Do To You. They hold Spotlight Teach-Ins and V-Men workshops, all to raise awareness and funds for anti-violence groups within their own communities.
Allie Altschuler from V-Day Studio City says, "The help of supporters like JOPEN and other sponsors is greatly appreciated. Our goal is to reach as many people as we can with our message, and we invite everyone to join us at the Federal Bar on March 28 and 29th!"
JOPEN is providing products to be given away as prizes during both evenings. The event also features dinner and drinks starting at 7PM. Tickets are $20 and are available at http://www.Ticketweb.com. For more information, visit Facebook.com/vdaystudiocity.
To learn more about JOPEN visit http://www.JOPEN.com.
About JOPEN, LLC
JOPEN is a global luxury pleasure product company with a business model focused on form and function. An expert team of women drives the creation of JOPEN's best-selling collections: Vanity, Intensity, EGO, KEY, and ENVY. Additionally, new to JOPEN are the Essence and LUST lines. JOPEN understands the luxury market and fashions JOPEN products with the features that women and men want. JOPEN has licensed, authorized distributors, which guarantee efficient, accurate, rapid delivery so retailers always have available stock. JOPEN provides pleasure with outstanding customer service, one of the best warranty programs in existence, and products that are designed to please. Visit http://www.JOPEN.com. Encounter the new standard in luxury pleasure objects.