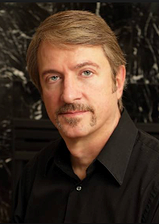 ...the most extensive and affordable opportunity to explore alternative spirituality in its many forms.
Cincinnati, Ohio (PRWEB) October 22, 2014
Cincinnati's premier metaphysical convention takes place November 22 & 23, and features 250 exhibitors - psychics, healers, vendors and artists - and eighty-five seminars, making this Victory of Light Expo the largest in its 23-year history. The Expo, which has been rapidly growing both in size and attendance, returns to the Sharonville Convention Center, 11355 Chester Road, on Saturday, November 22 and Sunday, November 23 from 10:00 a.m. – 7:00 p.m. Eighty-five seminars (increased from 65) cover a diverse range of topics from the paranormal to psychic development and spiritual growth to holistic health. All but three of the seminars (which are donation only) are included with paid admission of $15 per day or $25 for the weekend. Seniors (age 60 +), students and military (with ID) receive a $2 discount. Parking is free. A downloadable schedule with seminar descriptions and lists of exhibitors can be found on the website VictoryofLight.com. For more information call 513-929-0406 or email Victor(at)VictoryofLight(dot)com. Watch for Victory of Light updates and announcements on Facebook and Twitter.
"The Victory of Light Expo provides, by far, the region's most extensive and affordable opportunity to explore alternative spirituality in its many forms," says psychic medium Victor Paruta, the expo's founder and executive director. "We make this show fun with live music and dance performances, aura photography, face painting, art exhibits and lots of great shopping. It's a great place to get a psychic reading."
Eight seminars will feature the paranormal, including two led by special guest and first-time presenter at Victory of Light exorcist Bishop James Long, who has appeared on "Ghost Adventures" (Travel Channel), "A Haunted Boy" and "The Possessed" (SyFy Channel documentaries), and numerous other national television and radio programs. Currently, the presiding Archbishop for the United States Old Catholic Church, Bishop Long has performed 27 documented exorcisms. He presents "Demonology & Exorcisms" on Saturday at 2:00 p.m. and "Angels & Demons" on Sunday at 1:00 p.m.
Lewis Mehl-Madrona,MD, PhD, internationally acclaimed author of Coyote Medicine, Coyote Healing and Coyote Wisdom, returns to Victory of Light after several years hiatus. Originally from Cincinnati, he was the youngest graduate of Stanford University School of Medicine and is certified in psychiatry, geriatrics and family medicine. Mehl-Madrona's work is focused on bringing indigenous peoples' knowledge about healing into mainstream medicine. He will present two seminars on Saturday, "Miracles of Native American Medicine" (1:00 p.m.) and "The Power of Story: Remapping Your Mind to Change Your Life" (4:00 p.m.). These are just two of 25 seminars covering many aspects of holistic healing.
Additional healing seminars include a fun hands-on foot reflexology workshop for couples (Sunday, 12:00 p.m.), and seminars on Herbs, Qigong, "Chinese Pulse Diagnosis" with oncologist Dr. Peter Sheng, "Traditional Thai Medicine & Massage" and many others.
Additional Native American spirituality seminars include: "The Origins & Tools of Shamanism" (Saturday, 11:00 a.m.), "Identifying and Working with Your Power Animals" (Sunday, 3:00 p.m.) and best-selling Cincinnati author Kenn Day's "Post Tribal Shamanism: A New Look at the Old Ways" in a one hour introductory version (Saturday, 3pm) and a two hour workshop (Sunday, Noon) for those interested in exploring shamanic techniques in depth.
The ground-breaking film The Secret, which introduced the concept of the Law of Attraction (we attract what we think and believe) to mainstream audiences around the world, will be screened on Saturday at 5:00 p.m. Three seminars will explore this concept from different angles including "Mastering the Law of Attraction: The Missing Tools and Operating in the Zone of Brilliance" with Larry Watson (Saturday, 1:00 p.m.).
Among the seminars with a local connection are "Bobby Mackey's: The Most Haunted Nightclub in America" led by the site's former tour guide Wanda Kay (Saturday, 12:00 p.m.), and "Extraterrestrial Connections to the Ohio Valley" (Saturday, 11:00 a.m.).
The Expo presents 20 unique seminars on the topics of psychic development, mediumship and trance channeling. Psychic readings for the audience are offered at 11 seminars throughout the weekend, including Victor Paruta's popular "Ask a Psychic" presentation (Sunday, 2:00 p.m.) - always a standing room only event.
Over 100 vendors offer crystals and gemstones, jewelry, art, fashion, books, ghost hunting supplies, Tibetan Singing Bowls, and all-natural wellness products, including herbs and essential oils. Over 100 psychics and holistic practitioners provide personal readings and healings (additional fee $20-40). Always family-friendly, the Expo also has healthy food and beverage choices available for purchase.
Brand New to Victory of Light in November:

"The Visionary Art of Aaron Pyne" will be on display all weekend at the expo's new Art Gallery at the front entrance.
"Maiden, Mother, Crone Moving Meditation," a dance performance by Archetypes Emerging Theater Group led by Lisa Thornbury Clark (Saturday, 1:00 p.m.)
"State of the Planet Report: The Environment and You!" with David Gieske – the Expo's first seminar on the environment (Sunday, 3:00 p.m.)
***
Victor Paruta
A highly sought after and respected psychic reader and spiritual consultant, Victor Paruta recently taped two episodes for "Beyond Belief" with host George Noory on Gaiam TV. Named "Best Psychic" (Cincinnati Magazine) for his "mysteriously accurate and compelling readings," Paruta is a regular guest on radio and television and has been featured in dozens of articles and publications. He has also appeared on ABC's "The View." Paruta is also a medium with Victory of Light Paranormal, a high level paranormal investigation and research team serving Ohio, Indiana and Kentucky. He produced the first Victory of Light Psychic Festival in Cincinnati in 1992 to provide the general public with a venue for experiencing and learning about the holistic and psychic arts and sciences.