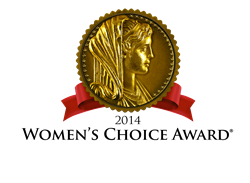 "We take great pride in providing the best lifelong health care for women and their families. It is a privilege to be chosen as a preferred provider among women in the areas of orthopedics, cancer care and breast health." - Peter Bastone, President & CEO
Chesapeake, VA (PRWEB) June 19, 2014
Chesapeake Regional Medical Center was recently honored with three Women's Choice Awards for America's Best Hospitals for Orthopedics, America's Best Breast Care Centers and America's Best Hospitals for Cancer Care.
The Women's Choice Award is the only distinction that identifies the nation's best health care institutions based on robust criteria that considers patient satisfaction, clinical excellence and women's highest preferences when it comes to treatment and a quality hospital experience.
"We take great pride in providing the best lifelong health care for women and their families. It is a privilege to be chosen as a preferred provider among women in the areas of orthopedics, cancer care and breast health. We recognize the value in making a positive impact on our patients and are truly grateful for this distinction," said Peter Bastone, Dr.PH, president and CEO of Chesapeake Regional Medical Center.
CRMC qualified for the America's Best Hospitals for Orthopedics award based on an in-depth proprietary scoring process. The scoring utilized data reported by the Centers for Medicare and Medicaid Services. The selection process identifies those hospitals that provide comprehensive orthopedic services, and those that meet criteria for patient satisfaction and surgical excellence based on female needs and preferences.
CRMC was eligible for the America's Best Breast Care Centers award because they met the National Accreditation Program for Breast Centers standards from the American College of Surgeons. CRMC also carries the seal of the American College of Radiologists as a Breast Imaging Center of Excellence and scored above-average on the Centers for Medicare and Medicaid Services patient satisfaction measures.
Among the group of 337 hospitals considered, CRMC earned the America's Best Hospital for Cancer Care award because they have met the comprehensive cancer care standards of the American College of Surgeons Commission on Cancer, as well as achieving excellence in clinical performance with regard to cancer care measures and for their high recommendation rate.
"We have found that recommendations are the single most important consideration used by women in selecting a hospital or care center," added Delia Passi, CEO and founder of WomenCertified, home of the Women's Choice Award. "By letting women know which hospitals in their area are among America's best, we are able to reduce risk by helping them make better decisions and smarter health care choices."
By carrying the Women's Choice Award seal in these areas, CRMC has joined an elite network of hospitals committed to a global mission empowering women to make smart healthcare choices.
Chesapeake Regional Medical Center
Chesapeake Regional Medical Center is an independent, community-focused organization providing technologically advanced health care to the residents of southeastern Virginia and northeastern North Carolina. Its Sidney M. Oman Cancer Center provides comprehensive cancer care with the most advanced technology available, a radiosurgery services partnership with University of Virginia and Riverside Health System, and a fully dedicated Breast Center. It is home to a nationally accredited Chest Pain Center, the busiest Emergency Department in Hampton Roads, and The BirthPlace, which delivers more babies than any other community hospital in the area. Chesapeake Regional's cardiovascular program has been nationally ranked, and its weight loss and sleep centers are nationally accredited. With more than 600 physicians, Chesapeake Regional remains one of the busiest hospitals in Hampton Roads, Virginia. Website: http://www.chesapeakeregional.com.
About the Women's Choice Award®
The Women's Choice Award sets the standard for helping women make smarter choices by collectively identifying the brands, products, and services most recommended and trusted by women - those that deliver a customer experience worthy of their recommendation. Awards are based on surveys of thousands of women, as well as research conducted in partnership with the Wharton School of the University of Pennsylvania on what drives the consumer experience for women versus men. As the leading advocate for female consumers, WomenCertified Inc., home of the Women's Choice Award, created the first national award based on the ratings and preferences of women to provide them with a collective voice. Women can make their preferences heard and be part of the mission toward a million voices strong by visiting the Women's Choice Award's official website and joining the network.