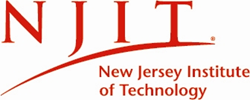 Newark, NJ (PRWEB) June 05, 2014
What are the emerging trends in business and industry? What are the best ways to connect population centers and centers of employment? How can we offer regional solutions to workforce-related challenges? NJIT and the Advanced Manufacturing Talent Network are co-sponsoring a regional workforce symposium to explore these and other questions. This event will convene professionals across a diversity of sectors - workforce development, business, industry, education, government and policy, education, transportation, and planning - to learn about the most up-to-date economic trends in the eight-county region, and participate in facilitated discussions to brainstorm workforce strategies that are integrated with regional strategies for economic development, mobility, training and education.
The event will take place on June 10 from 8:00 a.m. - 12:30 p.m. at NJIT's Weston Hall Gallery, 2nd Floor. Registration, required to attend, can be done at http://www.eventbrite.com/e/regional-workforce-symposium-registration-11586273857. For more information about this event, please contact janani(at)rpa(dot)org.
This symposium is a collaborative effort and part of a local demonstration project of Together North Jersey. For more information on this project, please visit: http://www.togethernorthjersey.com/northjerseypartners.