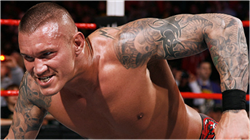 Ticket Monster always has WWE tickets for sale, and at the greatest prices on the web.
(PRWEB) January 15, 2014
For fans that want to get their adrenaline pumping, Ticket Monster knows just the event. With unpredictable outcomes and no-holds-barred matches, WWE guarantees thrilling entertainment unlike any other professional sport. The WWE 2014 Schedule is jam-packed with popular events like the Royal Rumble and Wrestlemania, as well as traditional matches with WWE Raw and Smackdown.
Table of Contents:
1. WWE Royal Rumble 2014
2. WWE Wrestlemania 2014
3. WWE Raw Schedule 2014
4. WWE Smackdown Schedule 2014
5. WWE Champions
The 27th edition WWE Royal Rumble is bound to be one of the most action-packed events this year. 30 star brawlers will compete head-to-head in rowdy elimination-style matches in attempt to toss their opponents over the ropes. The main event of the night will undoubtedly be the rematch between Champion Randy Orton and John Cena for the WWE World Heavyweight Championship. Other big names rumored to be in the mix include Daniel Bryan, The Shield, Chris Jericho, and Jake "The Snake" Roberts. The Royal Rumble is set for January 26 in Pittsburgh's CONSOL Energy Center. According to TiqIQ, this year's event averages $295.35 per ticket in the secondary market with the cheapest seat in the arena priced at $91. Ticket Monster sells the best value Royal Rumble tickets on the web so that you don't miss out on all the action.
2. WWE Wrestlemania 2014
The 2014 WWE Wrestlemania is one of the most anticipated professional sporting events of the year. Selling more WWE tickets than any other wrestling event, Wrestlemania are the most expensive WWE tickets on the secondary market this year. Over the past few years, Wrestlemania has reached attendance numbers of over 70,000. This year Wrestlemania will be bigger than ever as it celebrates its 30th Anniversary. The event will be held on April 6 at the Mercedes-Benz Superdome in New Orleans. Wrestlemania transformed wrestlers such as The Rock and Hulk Hogan into superstars. Want to make sure you're there this year when history is made? Check out Ticket Monster for cheap WWE Wrestlemania tickets.
3. WWE Raw Schedule 2014
WWE Raw has been entertaining fans on Monday evenings for over 20 years. Check out the 2014 WWE Raw Schedule below so that fans can be a part of the arena action.
Location, Venues, and Dates:
Providence, RI
Dunkin Donuts Center
Jan 13, 2014
Mon 7:30PM
Dayton, OH
EJ Nutter Center
Jan 20, 2014
Mon 7:30PM
Cleveland, OH
Quicken Loans Arena (formerly Gund Arena)
Jan 27, 2014
Mon 7:30PM
Omaha, NE
CenturyLink Center Omaha (Formerly Qwest Center)
Feb 03, 2014
Mon 6:30PM
Los Angeles, CA
Staples Center
Feb 10, 2014
Mon 4:30PM
Denver, CO
Pepsi Center - Denver
Feb 17, 2014
Mon 5:30PM
Green Bay, WI
Resch Center
Feb 24, 2014
Mon 6:30PM
Rosemont, IL
Allstate Arena
Mar 03, 2014
Mon 6:30PM
Memphis, TN
Fedex Forum
Mar 10, 2014
Mon 6:30PM
San Antonio, TX
AT&T Center
Mar 17, 2014
Mon 6:30PM
New Orleans, LA
New Orleans Arena
Apr 07, 2014
Mon 6:30PM
Birmingham, AL
BJCC Arena
Apr 14, 2014
Mon 6:30PM
Baltimore, MD
Baltimore Arena (Formerly 1st Mariner Arena)
Apr 21, 2014
Mon 7:30PM
Greenville, SC
Bon Secours Wellness Arena (formerly Bi-lo Center)
May 12, 2014
Mon 7:30PM
Richmond, VA
Richmond Coliseum
Jul 14, 2014
Mon 7:30PM
Now head over to TicketMonster.com to buy your WWE Raw tickets today.
4. WWE Smackdown Schedule 2014
WWE Smackdown is one of WWE's most intense shows. WWE fans do not want to miss out on the opportunity to see some of the most intense fighters step into the ring right in front of them. For convenience, Ticket Monster has the Smackdown schedule posted below along with the best value Smackdown tickets on the web.
Locations, Venues, Dates:
Worcester, MA
DCU Center
Jan 14, 2014
Tue 7:00PM
Grand Rapids, MI
Van Andel Arena
Jan 21, 2014
Tue 7:00PM
Toledo, OH
Huntington Center (Formerly Lucas County Arena)
Jan 28, 2014
Tue 7:00PM
Des Moines, IA
Wells Fargo Arena - IA
Feb 04, 2014
Tue 7:00PM
Ontario, CA
Citizens Business Bank Arena - CA
Feb 11, 2014
Tue 7:00PM
Colorado Springs, CO
World Arena
Feb 18, 2014
Tue 7:00PM
Milwaukee, WI
BMO Harris Bradley Center
Feb 25, 2014
Tue 7:00PM
Detroit, MI
Joe Louis Arena
Mar 04, 2014
Tue 7:00PM
Houston, TX
Toyota Center - TX
Mar 18, 2014
Tue 7:00PM
Boston, MA
TD Garden (Fleet Center)
Mar 25, 2014
Tue 7:00PM
Nashville, TN
Bridgestone Arena (Formerly Sommet Center)
Apr 15, 2014
Tue 7:00PM
Hershey, PA
Giant Center
Apr 22, 2014
Tue 7:30PM
5. WWE Champions
To open the 2014 WWE season, Randy Orton is in his eighth reign as WWE World Heavyweight Champion. The current Intercontinental Champion is Big E Langston and the current United States Champion is Dean Ambrose, both in their first reign. The WWE Tag Team Championship is held by Goldust (second reign) and Cory Rhodes (first reign). In the female wrestlers championship, AJ Lee is in her first reign as the WWE Divas Champion. Don't miss your chance at seeing these champions in the ring live. Visit TicketMonster.com for cheap WWE tickets today.
The WWE is the largest professional wrestling company in the world and the premier wrestling arena. Home to amazing athletic demonstrations and outrageous spectacle, 2014 is sure to be an "epic" year for WWE. Secure your seat at the next WWE event with Ticket Monster's quick and easy-to-use customer interface.