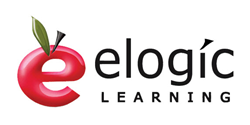 We are fortunate to have the support and endorsement from our employees and clients to utilize eLogic as the vehicle to support such deserving causes - eLogic Learning CEO Mark Anderson
Tampa, FL (PRWEB) January 13, 2015
Leading Learning Management System and eLearning provider eLogic Learning has an established tradition of supporting charities throughout the year with both donations and service. Many of the charities selected have a personal and meaningful connection to eLogic's employees and clients. In 2014, eLogic supported over 30 non-profits and charities donating tens of thousands of dollars in both time and money.
A sample of some of the charities eLogic Learning has supported in 2014 are the Special Olympics, Red Cross, Juvenile Diabetes Association, Make-a-Wish, St. Jude Children's Hospital, Wounded Warriors, National Disabilities Institute, Hope Children's Home, MS Society, ALS Association, Buddy Cruise, Child Abuse Council, National Kidney Foundation, The Humane Society, Jesse Rees Foundation and more.
eLogic Learning's mission of giving back culminates each year with a company volunteer day at Metropolitan Ministries. Established in 1972, Metropolitan Ministries provides services and care for the homeless and at risk of becoming homeless community of Tampa Bay. Learn more about Metropolitan Ministries at http://www.metromin.org.
Donations of food and gifts are collected at the Metropolitan Ministries Holiday Tent with the purpose of serving over 22,000 families during the holiday season. Each December, eLogic Learning employees, family and friends get together to provide donations as well as volunteer at various positions in the Holiday Tent, from stocking the shelves with food donations to helping parents select the best gifts for their children.
This event has become a highlight of the year for the eLogic team. The organization as a whole relishes the opportunity to spread holiday cheer to those in need through service to the community.
"We are fortunate to have the support and endorsement from our employees and clients to utilize eLogic as the vehicle to support such deserving causes," says eLogic Learning CEO Mark Anderson. "At our core we believe we have an obligation to support each other and those in need as we pay attention to the happiness of our clients and the health of our company. And we are teaching our children the importance of volunteerism and how important it is to give back. We will continue this tradition through 2015 and beyond."
About eLogic Learning
A leader in the eLearning industry, eLogic Learning offers organizations comprehensive learning technology and content solutions that save costs and increase productivity. The eLogic eSSential LMS supports over five million monthly users and was named a Top 5 LMS by E-Learning 24/7 and Top 20 by Capterra in 2014. The eSSential LMS makes it easy to manage eLearning, instructor-led and virtual training events, keep up with regulatory compliance requirements, analyze training usage and results, sell courses online with robust ecommerce features, and much more.
In addition to its Learning Management System, eLogic develops custom eLearning content and provides an extensive third-party courseware library. With a comprehensive turnkey approach to implementing learning strategies, eLogic offers professional services and proven expertise in content strategy, business process change and the development of corporate training programs.