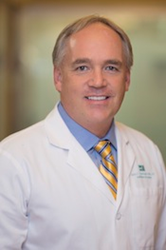 It is a tremendous diagnostic aid for us to be able to detect oral cancer in its earliest stages.
Chesapeake, VA (PRWEB) March 19, 2015
Oral cancer is a growing health concern, comprising the majority of diagnosed head and neck cancers both nationally and internationally today. The lack of standardized testing and an increase in the prevalence of the Human papillomavirus (HPV-16) has resulted in the rising number of oral cancer diagnoses, many in late stages when survival rates drop dramatically. Approximately 43,000 Americans will be diagnosed with oral or pharyngeal cancer this year.
Dentist and dental educator Dr. John C. Cranham, DDS has incorporated Velscope oral cancer screening technology into his Chesapeake dental practice to offer patients an alternative for routine, accurate screening for oral cancer. "Our mission is to keep our patients up to date with the latest diagnostic tools in assisting us during our oral cancer examinations," comments Kelly Brown, a dental hygienist at Dr. Cranham's dental practice who has been a part of his experienced team for over 10 years.
Velscope technology does not replace traditional oral cancer screening that most dentists typically perform during preventive care examinations. This technology is designed to enhance visual screenings and aid your dentist in the identification of possible cancerous growths in the oral cavity.
Dr. Cranham uses this non-invasive, handheld scope to look for both pre-cancerous and cancerous lesions or growths in the oral cavity. "It is a tremendous diagnostic aid for us to be able to detect oral cancer in its earliest stages", says Dr. Cranham, referring to the higher survival rates among early stage patients. The Velscope device emits a blue spectrum light that will fluoresce on healthy tissue, highlighting abnormal areas which will appear dark and non-reactive.
In about two minutes patients can receive a comprehensive screening for oral cancer. Performed on a routine basis, Velscope technology can greatly reduce the risk of being diagnosed with late stage cancer and possibly save a patient's life.
Dr. Cranham is great at placing emphasis on prevention and overall wellness when treating patients. As the acting Clinical Director of the Dawson Academy, Dr. Cranham remains current on the latest developments in dentistry and applies this expanding knowledge when treating patients.
Through the incorporation of Velscope technology, Dr. Cranham hopes to enhance his role as a partner in the overall healthcare of his dental patients.
Dr. Cranham offers Velscope oral cancer screening as a one time free service for all new patients and charges $45.00 for each subsequent screening. It is suggested that patients receive this screening annually to reduce the risk of a late stage diagnosis for oral cancer.
About Dr. John Cranham, DDS: Dr. Cranham has been practicing dentistry for over 25 years, acquiring thousands of hours of continuing education in various fields of dentistry during that time. Dr. Cranham established Cranham Dental Seminars and has become a nationally and internationally recognized educator, teaching colleagues how to improve the patient experience and achieve better results. He is currently the acting Clinical Director of the Dawson Academy and continues to strike a balance between teaching around the globe and providing quality dentistry to his Chesapeake area dental patients.