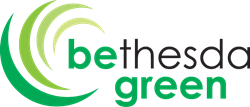 We are thrilled that AQUEES is joining the incubator. Water conservation is becoming a top-of-mind issue for companies across the United States. - Bob Snyder, Bethesda Green Incubator manager
Bethesda, MD (PRWEB) April 16, 2015
With the current drought in California, water shortages and price increases are national news. Until recently, most Americans paid very little for water and thus were not focused on conserving it. But the costs of water and sewer services are increasing faster than any other utility in the United States, according to the Institute of Public Utilities at Michigan State University. During the same time period over the last 30 years, while electricity prices doubled, water and sewer prices have more than quadrupled. Many property owners and managers have already gained savings by addressing energy conservation and reduced their usage. They can now focus on water conservation to capture even larger operational savings.
A new company, AQUEES, works with property owners to strategize the quickest and best ways to reduce water usage and save money. This month, AQUEES becomes the newest member of the Bethesda Green Incubator, an organization that coaches green businesses through their initial growth period.
Bethesda Green Incubator is very pleased to welcome AQUEES. It is the first incubator member focusing on water conservation since the incubator was created in 2009. "Bethesda Green presents an ideal platform to grow our business by actively engaging with the incubator's well established community contacts as well as by providing basic business support" says Ben Bahk, co-founder of AQUEES.
"We are so thrilled that AQUEES is joining the incubator," says Bob Snyder, Bethesda Green Incubator manager. "Water conservation is becoming a top-of-mind issue for companies across the United States. To coach a local company as it becomes a national leader in this area is very exciting for the Bethesda Green Incubator."
Water prices and shortages will only increase with droughts and the crumbling infrastructure of many water systems across the United States. In Washington, DC, the average family is expected to pay on average $85/month this year and $95/month next year. Those monthly costs are even higher in some other cities across the US, e.g. in Atlanta, San Francisco, and Seattle. Driven by urgently needed system upgrades investments, Baltimore is targeting this year a 15 percent increase in fees. Overall, water and sewer rates across the US are expected to increase on average at least by 2-3 times inflation every year.
How does AQUEES work with property owners and managers? They use analytics to help properties understand, measure and reduce their water usage and costs. Then, based on the analytics, AQUEES recommends and facilitates water efficiency upgrades such as smart metering, dual flush toilets or aerators on faucets. Upgrades depend on the type of property. Overall, 25-35 percent efficiency increases are not unusual.
"Significant water savings can be achieved with relatively minimal investments, which yield significant savings for years to come. It's really a gift that keeps giving," notes Bahk.
For residential properties, savings can be gained by implementing "sub-metering" or giving real water usage reports and bills to each end user. In most cases, water costs are shared across all end users, a practice that does not provide a compelling incentive for individuals to efficiently use water. Consequently, AQUEES strongly promotes sub-metering, which is a concept widely applied across the globe and sometimes even required by law.
For property owners paying to irrigate landscapes, it helps to install systems that track soil moisture to trigger watering only when it's really needed. More savings can be gained by tracking how much water is used for irrigation versus other usages on the property. Water used for irrigation is not charged sewage rates since it goes into the earth instead of directly into the sewage system. Owners can avoid paying sewage rates when they provide data that shows the water was used for irrigation.
"Water has always been perceived as a resource that was inexpensive and available, but when it's not there, it's an incomparable, desperate problem," says Wolek. "This is the year when people are switching their mindset that water is a priority and AQUEES is ready to help manage this precious resource."
For interviews, please contact Bob Snyder, Manager, Bethesda Green Incubator – 240-396-2440 ext. 103, rsnyder(at)bethesdagreen(dot)org.
For more background on international trends energy and water conservation by large property owners, we recommend the Greenprint Performance Report.