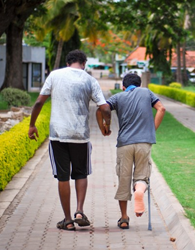 We can't help everyone with expensive surgeries, but we can help one.
American Fork, UT (PRWEB) May 04, 2015
Pricing Healthcare announces it will be paying for the surgery (up to $3,000) of one patient receiving care at St. George Surgical Center in the southwestern corner of Utah. The procedure must be performed by July 15th, 2015, and the patient must be a direct-paying customer (willing to pay in full up front and forego the filing of insurance claims).
The healthcare system in the U.S. becomes more economically burdensome every year, and it devastates more and more individuals and families. Rising out-of-pocket expenses affect us all, regardless of income, regardless of insurance coverage (private, Medicare, uninsured). According to a Gallup poll from November, 2014, the number of people putting off medical care because of cost rose to 33% of all Americans in 2014, the highest ever reported. The groups seeing the biggest jump are the middle class and those with private insurance.
Bringing down healthcare prices is a top priority for us. There are two basic ways to make care more affordable: 1) lower prices, and 2) help individuals pay their bills. Pricing Healthcare has been leveraging its openly competitive platform to lower rates for the last two years (as well as advertising those providers that have straightforward pricing policies). With this announcement, the company takes a step toward helping individuals with their bills. It's our way of trying to be neighborly, without the expensive and complex overhead of insurance and government systems. We can't help everyone with expensive surgeries, but we can help one, and we think a simpler system can encourage others to do the same if they're so inclined.
To be a candidate for the company-paid surgery, a person must schedule a non-cosmetic surgery (typically elective surgery) after getting sound advice from their physician. Once the surgery is scheduled, the patient can register for free at Pricing Healthcare and log their scheduled visit. During the next two months the company will select a patient at random and will coordinate payment directly with the facility. Complete terms of the promotion can be found at https://pricingHealthcare.com/promotions/freeProcedure.
St. George Surgical Center is a high quality, multi-specialty, physician-owned oupatient surgery center that has been operating in southern Utah for over 25 years. The center's infection rate was 0% in 2013 (the most recent year with data), and patient satisfaction was 99.6%. All surgeons and anesthesiologists at the facility are board certified.
In 2014 the center began listing all-inclusive cash rates, and they boast some of the lowest rates in the country, across the board. Facilities listing bundled, cash prices online make it easy to know what the entire cost will be. Instead of having to deal with three separate prices and three bills (usually only known weeks after the procedure is completed), the Utah center posts rates that include facility, physician, and anesthesiologist fees bundled into a single global price. The response to publishing their rates from patients has been overwhelming. The center now sees around half of its patients coming in from out of state, primarily in the Mountain West and Southwestern U.S. Business is so good, that the group has been bringing on additional surgeons and has already expanded the types of surgeries it performs.
Pricing Healthcare is an open marketplace for direct-pay healthcare, encouraging healthcare facilities of all types to put together bundled, cash-pay prices and then list them online. We believe the right combination of simplicity, open competition, and patient responsibility will lower prices across the board, and we've built a platform with that end in mind. Pricing information on the site is current, searchable, and free to access from anywhere in the world, covering hundreds of procedures for facilities across the United States. Rates can be 35% to 75% lower than average insured rates, and are available to employers and individuals alike through the website. Interested employers and benefit groups can contact Pricing Healthcare to learn how they can help bring more facilities' prices into the open in their area.