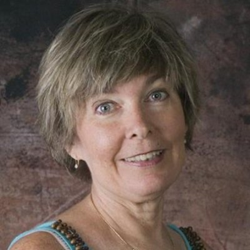 "Seeing Norman Rockwell's work in person is always a thrill. Visiting this latest exhibition, I realized that I would love his work in spite of the fact that we are both artists, cousins and have the same name."
Tampa, FL (PRWEB) October 21, 2015
The traveling exhibit of Norman Rockwell's works arrived at the Tampa Art Museum and attracted the attention of his cousin and fellow artist, Jessica Rockwell. Jessica observed how Norman built his paintings compared to how she makes her realistic custom oil portraits. Norman drew and painted several complete sketches, so when he did his final oil painting, he could put it together practically in one go. On the other hand, Jessica creates all of her stages on one final canvas.
Norman Rockwell's work told a story that involved people interacting with an environment, so he had to figure out first what is the message, and he really started from scratch. To come up with the idea, he took an artist's approach by drawing little thumbnail sketches. Jessica pointed out that Norman Rockwell always started with a fellow leaning on a lamp post and then randomly adding the first thing that came to mind. If it was a puppy, he would then conceive a boy chasing it and go off on an association of ideas in that direction….
When he honed in on an idea that he thought was clever and interesting enough that a passerby would reach for it at the corner magazine stand, Norman made a drawing that included every element needed to deliver his message. Then he would hire the appropriate model(s), gather the props and costumes, and call his trusted photographer. He would direct the photo shoot in his studio by demonstrating body language and facial expressions.
Jessica's ideas for her custom portraits come from the subjects that she is commissioned to paint. She makes suggestions as needed for what they might wear and what the background might be — all which contribute to the best ambience to feature the subject. Jessica has a trusty photographer too (her husband) and most shots are taken in his photo studio. Jessica Rockwell and her husband get the client to participate in choosing the photos from the computer during the shoot. If a beach scene is desired, Jessica does research for that separately and paints that in using the references she has had photographed or found.
Once Norman had his photo prints, he would project the images onto to a large paper and draw them out in charcoal. When satisfied with that, he would then sketch roughly with paint on a canvas, working with the colors until they looked balanced and forwarded his message. Then he would trace his drawing onto the final canvas and paint it while looking at the photos as needed.
Jessica's photographer prints out her photos in his digital lab right next to her studio, and she uses these to look at as she draws and paints on the canvas. Jessica refers to these continuously to get the most minute and exact likenesses that are needed for great custom portraits painted in oil.
When Jessica Rockwell left the Norman Rockwell exhibit, she smiled again at her legendary cousin.
Jessica Rockwell Portraits
313 Lotus Path
Clearwater, FL 33756
727-442-5553
info101(at)rockwellportraits(dot)com
http://www.rockwellportraits.com
https://www.facebook.com/jessica.rockwell.oil.portraits
http://www.linkedin.com/in/jessicarockwelloilportraits
https://twitter.com/rockwelljessica
https://www.pinterest.com/hello1863/
https://youtu.be/IPTv3vts4J8