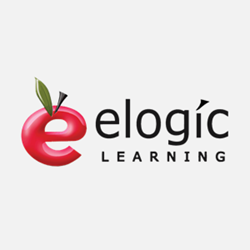 Our agile development process ensures we can take a great suggestion from a client and turn it into reality in weeks. This ensures our technology will continually support clients as their businesses inevitably evolve.
Tampa, FL (PRWEB) November 17, 2015
eLogic Learning (eLogic) uses an agile development process for continuously enhancing the functionality of eSSential, its award-winning learning management system (LMS). This process benefits clients by making new functionality and workflows available more frequently. The enhanced functionality is made available to all clients as updates are completed multiple times throughout the year, unlike most LMS providers who only update their technology once or twice per year.
In 2015, eLogic has successfully launched eleven releases with a total of over 60 new LMS enhancements. The enhancements are made available at no additional fee, and they are delivered in a configurable fashion. eLogic's release process gives clients the time to evaluate new features in a test environment before deciding if the features would offer value to introduce to their learners.
"One of the main philosophies that sets eLogic apart from our competitors is that we take a partnership approach to client relationships," says Greg Shell, VP of Professional Services, eLogic Learning. "We use requests from our client base as the number one driver for product innovation. Our agile development process ensures we can take a great suggestion from a client and turn it into reality in weeks. This ensures our technology will continually support clients as their businesses inevitably evolve."
eLogic's LMS enhancement process is based on both client feedback and emerging trends in technology or learning. The eLogic leadership team develops the technology roadmap based on the impact to the client base. eLogic's world-class development team then builds the new technology and releases feature enhancements every few weeks.
Highlights of eSSential LMS enhancements made available in 2015 include:
CHECKLISTS AND COMPETENCY MANAGEMENT

Checklist Approval - learning checklists direct users to complete a variety of learning activities, and managers are automatically prompted to sign off for verification
Competency Management - competency attributes, such as "intermediate" or "advanced," can be added to a user's profile after successfully completing or receiving a certain score on training
LMS INTEGRATIONS
Single Sign On – support for Okta and OneLogin (in addition to previous support for ADFS and Custom Token)
Webex Integration – automated attendance tracking and registration for webinars
Web Services - new web services and file upload programs to support new features
SOCIAL LEARNING & GAMIFICATION
Contests and Leaderboards – administrators can set up and manage contests to engage learners and make training more fun
Gamification and Badges – users can earn badges by completing learning activities in the LMS
LEARNER-CENTERED USER EXPERIENCE
Learning Console – gives users ability to navigate the LMS using drag and drop tiles they can rearrange, add or remove
Theme Customization - users can choose their own theme or skin for the LMS providing the ability to have unlimited branding combinations within a single LMS site
CONTINUING EDUCATION MANAGEMENT
Transcript Version Tracking – tracks which version of a course was completed for compliance reporting
Complex CEU Management - ability to award more than one Continuing Education Unit (CEU) Type per training record (for companies whose employees practice in states with varying continuing education regulations)
LearnLive Integration - integration with Thomson Reuters' LearnLive compliance reporting software
To learn more about eLogic's eSSential LMS, visit http://elogiclearning.com/essential-lms.
About eLogic Learning
Since its founding in 2001, eLogic Learning has been leading the industry in learning management system innovation and providing personalized solutions and world-class support to achieve better business results through learning. Ranked as a Top 3 LMS by E-Learning 24/7 and Top 10 Channel LMS by Talented Learning in 2015, eLogic's eSSential LMS is a cloud-based learning management system with advanced reporting capabilities and unparalleled user experience. The eSSential LMS has helped hundreds of companies including Outback Steakhouse, Sage and Massage Envy Spa increase productivity, save costs and generate value. As a full-service learning solutions provider, eLogic offers its clients a range of professional services and tools to successfully train and develop their most valuable asset: the people behind their brand.