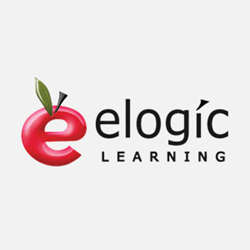 This award is extra special to us because it expresses appreciation from our clients and partners who have experienced working with eLogic. - Mark Anderson, CEO, eLogic Learning
Tampa, FL (PRWEB) November 05, 2015
eLogic Learning (eLogic) is honored to announce its eSSential Learning Management System (LMS) has been named a finalist in the 2015 Best of Elearning! Awards, presented by Elearning! Magazine. The awards recognize best-in-class corporate learning and technology solutions.
Celebrating 11 years, the Best of Elearning! Awards follow a unique, open nomination format where winners are nominated and chosen exclusively by users. The only requirement is that voters must be professionals who have used the eLearning products and services they nominate.
Since 2004, over 25,000 eLearning professionals have participated in the awards nomination process. 2015 Best of Elearning! participants had the option to vote for their favorite learning and technology solutions across 30 different categories. eLogic's eSSential LMS is a finalist in the "Best Learning Management System" category.
As a SaaS LMS solution, eLogic's eSSential LMS provides clients with both robust functionality and the flexibility to mold the system to meet their specific business needs and processes. eLogic also leverages an agile development methodology to provide clients with consistent system enhancements at no additional cost, ensuring the LMS evolves as clients' businesses grow and change. eLogic takes a partnership approach to each client relationship, and its support team is consistently recognized as the best in the industry.
"We're honored to be a finalist in the 2015 Best of Elearning! Awards. This award is extra special to us because it expresses appreciation from our clients and partners who have experienced working with eLogic," says Mark Anderson, CEO, eLogic Learning. "We thank everyone who nominated us and Elearning! Magazine for creating an exceptional program that puts the voice of the customer first."
The final awards announcements will be published in the December 2015 issue of Elearning! Magazine. A Best of Elearning! Awards ceremony will be held at the 2016 Enterprise Learning! Conference. To learn more, visit http://www.2elearning.com/awards/best-of-elearning-awards.
To learn more about eLogic Learning's eSSential LMS, visit http://elogiclearning.com.
About eLogic Learning
Since its founding in 2001, eLogic Learning has been leading the industry in learning management system innovation and providing personalized solutions and world-class support to achieve better business results through learning. Ranked as a Top 3 LMS by E-Learning 24/7 and Top 10 Channel LMS by Talented Learning in 2015, eLogic's eSSential LMS is a cloud-based learning management system with advanced reporting capabilities and unparalleled user experience. The eSSential LMS has helped hundreds of companies including Outback Steakhouse, Sage and Massage Envy Spa increase productivity, save costs and generate value. As a full-service learning solutions provider, eLogic offers its clients a range of professional services and tools to successfully train and develop their most valuable asset: the people behind their brand.