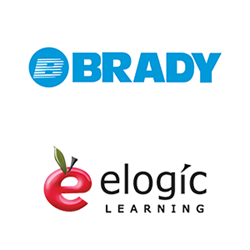 eLogic worked with us, found out what our needs were, and put together a comprehensive package. - Josh Padgett, Director of Education and Training at Brady
Tampa, FL (PRWEB) December 15, 2015
eLogic Learning (eLogic) has been selected by Brady Services (Brady) as the company's learning solutions partner. Brady recently implemented eLogic's learning management system to expand the reach of the company's innovative employee training and safety programs.
Headquartered in North Carolina, Brady has been a leader in commercial HVAC services and innovative utility conservation solutions since 1962. Brady ensures stellar customer service by providing best-in-class training and development opportunities for its associates and customers.
As Brady has expanded its services across North Carolina, Georgia, South Carolina and Virginia, it needed a way to cost-effectively train its growing workforce. Brady has recently selected eLogic as the company's learning solutions partner to expand the reach of its innovative associates training and safety programs through online learning.
Brady's long-term vision to broaden the reach of its training to a wider audience is what prompted the search for a learning management system (LMS) provider. Brady's training and development team decided on a blended learning approach that would involve web-based sessions combined with consistent in-person coaching and mentorships. An LMS would allow them to manage this comprehensive program across all their locations from one centralized, accessible system.
Another part of Brady's training plan was to continue to sell skills and safety training to their franchise partners and other service providers in the commercial HVAC industry, which had previously been delivered in-person. With an LMS, Brady saw the potential to reach more customers while saving costs associated with traditional face-to-face training. In return, these cost-savings would create additional revenue that could be reinvested into Brady's internal training programs.
During the selection process, Brady worked with an industry analyst to help narrow down their search options. The commercial HVAC industry poses a higher risk of injury than other professions, making it a "high consequence" industry. Therefore, Brady needed an LMS that would allow them to deliver training compliance programs that are not only cost effective, but ultimately reduce the risk of workplace injuries. After clearly defining their requirements, the analyst recommended eLogic along with two other vendors. Brady interviewed each provider in depth and thoroughly tested the solutions.
"eLogic's flexibility and customer service, as well as their content capabilities, made them the right choice for the innovations we were planning for our training," says Josh Padgett, Director of Education and Training at Brady. "eLogic worked with us, found out what our needs were, and put together a comprehensive package."
Benefits of eLogic's eSSential LMS that most impacted Brady's decision include:

Blended training management features for online courses as well as employee coaching and mentoring
Extensive eCommerce functionality, including subscription-based pricing options that enable Brady to sell training to clients and franchise partners
Automated data feeds between Brady's HRIS and the LMS to save time and increase efficiencies
A comprehensive eLearning package, including online courses on compliance-related health & safety training
A customized eLearning template for Brady to build their own scenario-based online training courses, and reuse to save valuable eLearning development time
Brady has recently completed the LMS training and implementation process with eLogic's support team. Since learning the basics of how to navigate the system, Brady is working on putting the finishing touches on customizing the LMS's look and feel as well as starting initial testing of their new eLearning courses.
"eLogic set us up to go to work. They trained us on the system, and they're available for continued training as we run into issues during testing. This is new territory for our company, and eLogic has given us everything we need to execute our plan," says Padgett. "We're taking our time and making sure that each piece of content we make creates value for our associates and our customers."
"The entire team at Brady is comprised of true learning innovators. Not only will their programs be of benefit to Brady's employees, they will have a positive impact on the development of skilled talent in the commercial HVAC industry," says Mark Anderson, CEO, eLogic Learning. "We look forward to supporting the Brady team throughout the growth of their business and learning and development programs."
About Brady Services
Brady is headquartered in Greensboro, North Carolina with locations in Raleigh, Durham, Fayetteville, Wilmington and Charlotte. Founded in 1962 by Chairman Don Brady, the company remains a family owned enterprise, today employing more than 450 associates. The company works with building owners, facility managers, developers, architects, engineers and contractors providing sustainable, comprehensive building solutions for commercial and industrial facilities. Brady provides customers with a diverse range of HVAC and building solutions including building automation, energy conservation, green design, performance contracts, access controls, security, mechanical systems, parts and supplies, as well as world-class technical support.
For more information, visit http://www.bradyservices.com or call (800) 849-1915.
About eLogic Learning
Since its founding in 2001, eLogic Learning has been leading the industry in learning management system innovation and providing personalized solutions and world-class support to achieve better business results through learning. Ranked as the Best All-Purpose Corporate LMS by Talented Learning and Top 3 LMS by E-Learning 24/7 in 2015, eLogic's eSSential LMS is a cloud-based learning management system with advanced reporting capabilities and unparalleled user experience. The eSSential LMS has helped hundreds of companies including Outback Steakhouse, Sage and Massage Envy Spa increase productivity, save costs and generate value. As a full-service learning solutions provider, eLogic offers its clients a range of professional services and tools to successfully train and develop their most valuable asset: the people behind their brand.
For more information, visit http://elogiclearning.com