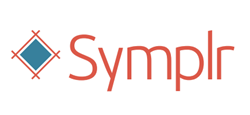 We believe mobile developers and designers should be able to focus on what they love doing in the work environment they prefer, without distractions.
Washington DC (PRWEB) March 24, 2015
To make successful mobile applications, the relationships between developers and designers must be tight. They must create and deliver together. But anyone who has worked in mobile application development knows that it can get tense, especially when the expectations for delivery are so rapid. Even small shifts in design have a domino effect on developers as they must find the elements impacted, and do quick changes. Throw into the mix a project manager, a client and other team members, and you have a recipe for intense team dynamics.
Symplr, a revolutionary new startup incubated at EastBanc Tech, aims to dramatically reduce those frustrations. It helps developers to translate design into code and automatically notifies them of specific design changes. No more wrangling about hex code changes or whether that button now has a drop shadow – Symplr summarizes every change into an easy-to-manage queue. It will even recognize whether a color, font or asset has been updated by the designer and instantly notify the developer.
Symplr is the first and only tool of this type to work with mobile Android development platforms as well as iOS. It integrates with the most popular platforms, so developers no longer have to leave their preferred work environment to see changes and integrate them into their current project.
"We believe mobile developers and designers should be able to focus on what they love doing in the work environment they are used to – without distractions," says Symplr Founder Maxim Ignatyev.
Features of Symplr include:

Dynamic spec sheets, stylesheets and code snippets generated when a new design file is uploaded
Ready-to-use assets and fonts that merge easily into the existing build
All assets and discussions are in one place to reduce confusion about versions
Photoshop and Sketch plug-ins so design changes can be made in the design environment
Team members are notified when changes are uploaded
Symplr is now available for private beta. Interested mobile application developers and designers are invited to sign up at Symplr.io. Xcode and SketchCode are being added soon, opening up the product for use in iOS projects.
"Every time a developer needs a designer to confirm a spec, it likely takes 30 minutes of two people's time," says Ignatyev. "Multiply that by the hundreds of changes that can occur in a project, plus the potential for human error and confusion, the timeline to project completion keeps getting set back. Symplr lets teams focus on quickly delivering the most creative product with the least frustration. It lets designers and developers focus on what they love to do."
Discover more about Symplr at their booth at ModevUX 2015 in Arlington, Virginia. Ignatyev is presenting a live demonstration of Symplr on March 24th at 11am at ModevUX.