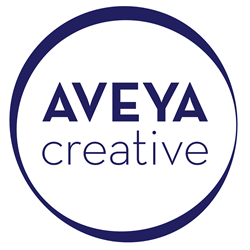 Brands are powerful when they have good stories to tell.
Washington, DC (PRWEB) June 30, 2015
Being an entrepreneur is not easy; neither is creating a strong startup brand. However, this summer everything is possible. Top strategists at Aveya Creative share their top tips on getting a startup brand in shape over the summer.

When it comes to branding, less is more. It's important to analyze the brand and remove cluttering elements for a clean, modern and attractive brand image. For example, the ideal logo has two (maximum three) colors and one main font for audiences to recognize it every time.
Soak up bright rays of storytelling:
Brands are powerful when they have a good story to tell. Work the story behind the mission and give a twist inspired by target audiences' lifestyles.
Work out beyond local limits:
Startup brands are playing in international markets. The name should be web-friendly and easy to pronounce in all markets the company plans to enter. Global ease of recognition is epsecially important for tech startups developing Software as a Service (SaaS).
Renewing the brand? The key is to communicate new strengths, explain the why, how and what behind improvements to make them meaningful to customers and encourage call to action on trying out the new and improved features of the brand.
Get faster results with a positive attitude. This applies to brighter, more lively color schemes for marketing materials, fresh copy on the website, more direct engagement on social media.
These five tips can improve startup brands for better performance during summer and the rest of the year. For continued expertise on transforming ideas into extraordinary brands, the team at Aveya Creative is always happy to help.
--
About Aveya Creative:
Aveya Creative is a woman-owned business and is the first boutique branding and marketing agency in the nation's capital dedicated exclusively to entrepreneurs. Its mission is to transform ideas into top-of-mind brands. Core services at Aveya Creative are brand strategy, logos and taglines, pitch coaching and design; optimized copywriting, ad creative, press releases and social media management are also part of the mix. Aveya Creative is proud to develop branding and marketing for entrepreneurs in diverse industries across the US and beyond, including prominent tech startups at accelerators such as 1776 in Washington DC and Y Combinator in San Francisco.