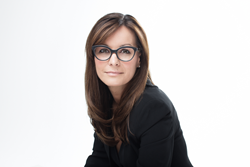 Nashville, TN (PRWEB) June 17, 2015
The Oliver Group, a leadership consulting organization based in Louisville, Ky., has hired Dr. Deborah Watts as Area Director. Oliver Group is expanding in response to growing demand in Nashville for the talent acquisition, leadership development and growth strategy services offered by the firm.
"We're thrilled to welcome Deborah to the team during this exciting period of growth for Oliver Group in Nashville," said Steve Doherty, Market Director. "With her background in leadership and corporate training, we will be able to more rapidly expand to serve the businesses here going through growth and change, who can benefit greatly from her consultative abilities."
At The Oliver Group, Dr. Watts will work primarily with CEOs and other senior leaders on coaching, conflict resolution, strategic planning, succession planning and team building. She speaks to audiences on a national level and is and expert in organizational development and business strategy. Watts holds her Ed.D. from Trevecca Nazarene University and her M.B.A. and Bachelor degree from Lipscomb University.
About Oliver Group: Oliver Group is a leadership consulting firm headquartered in Louisville, KY. Since 1984, The Oliver Group has been a valued consulting partner, providing knowledge that empowers leaders to optimize people, accelerating business and personal growth. Offering a variety of consulting services, including talent acquisition, talent development and growth strategy solutions, The Oliver Group is a certified Women Owned Business Enterprise (WBE). Learn more at http://www.olivergroup.com.