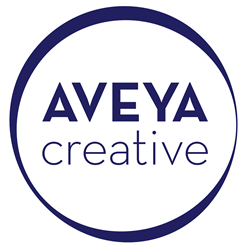 "We are proud to introduce the 4 P's of startup branding: persona, plan, presence and popularity." --Mariya Bouraima, Founder and CEO, Aveya Creative
Washington DC (PRWEB) August 31, 2015
Creating a strong startup brand could be easier if entrepreneurs follow the path step by step. Launching a startup is not just about having a great idea; it is about building the brand through strategic thinking and agile processes. Many people are familiar with the 4 P's of marketing or "marketing-mix" introduced in 1953 by Neil Borden, the president of the American Marketing Association: price, product, promotion, and place. While this theory still applies to marketing efforts, even over half a century later, the time has come to reinvent the 4 P's as they apply to startup branding. The strategists at Aveya Creative propose starting the journey to success using the new 4Ps: persona, plan, presence and popularity.

Thinking of brands as people can make a tangible difference in branding. The brand should have distinctive human attributes, such as personality, voice and visual characteristics. Name, logo, tagline and purpose statement are at the heart of a strong persona.
Obtaining objectives can be a smooth ride when a well thought-out plan is in place, such as Aveya Creative's "Brand Focus Strategy," "Go-to-Market Action Plan," and content calendar techniques .
Being prepared for every opportunity is challenging, but not impossible. Startup brands should have a tool kit to face any opportunity across many channels, from a mobile-friendly responsive website to a customized investor pitch decks to brilliant print materials. Presenting the concept properly can mean taking the next step to funding. "Pitching is the art of communicating the brand's personality and the entrepreneur's passion," says Aveya Creative Strategist Carla Brown.
These days, fame is the result of coverage in the media and being active in social media. Nothing is more effective than keeping the conversation around the brand going.
Please visit aveyacreative.com for more information about the 4 Ps of Startup Branding.
About:
Aveya Creative is proud to be the first boutique branding agency dedicated exclusively to entrepreneurs. Our mission is to transform ideas into top-of-mind brands. Core services at Aveya Creative are brand strategy, logos and taglines, pitch coaching and design; optimized copywriting, ad creative, press releases and social media management are also part of the mix. Past projects include the development and implementation of brand strategy and marketing materials for entrepreneurs in diverse industries across the US and overseas -- including startups at WeWork worldwide as well as prominent tech accelerators such as 1776 in Washington DC and Y Combinator in San Francisco.