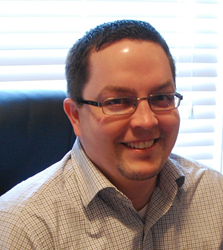 ExCM has all the necessary tools for secure, easy and affordable extranet management and use.
Nashville, Tenn. (PRWEB) September 03, 2015
PremierPoint Solutions will hold three separate SharePoint webinars on Sept. 9 that explain ways to amplify SharePoint's power in an organization and extend its capabilities.
Automating SharePoint User Requests begins at 11 a.m. EDT. Host Jeff Cate, president of PremierPoint Solutions, will explain and demonstrate how a SharePoint add-on called ChangeBot provides an automated, zero-touch solution to the management and execution of user requests for SharePoint changes.
With ChangeBot, an approved user or site owner can select from pre-configured templates to find the exact change he/she needs. This initiates the automated process of approval and the workflow that accomplishes the task—with governance and uniformity standards automatically enforced. Once SharePoint farm administrators have all the settings in place, ChangeBot does the rest so that they never have to touch the process again.
Connecting SharePoint's Managed Metadata Term Store with External Business Data begins at 12:30 p.m. EDT and will explain the benefits to businesses of having their external business data—such as customer, vendor and product names— available to tag items in SharePoint. A company's imported business data and its SharePoint Managed Metadata are not able to communicate with each other without Managed Metadata Term Store Sync (Term Sync), a SharePoint add-on.
Cate, who is also hosting this webinar, will explain how Term Sync bridges this data gap. Whether a business has to synchronize names, update internal information such as customer data, or simply standardize terminology so that everyone is on the same page, Term Sync makes those connections possible, resulting in more meaningful search results and more efficient findability. The product also supports synchronization of hierarchical term sets, a feature many organizations find indispensable.
The Making SharePoint Extranet Collaboration and Management Secure, Easy and Affordable webinar begins at 3 p.m. EDT. Johnathan Horton, who handles commercial software engineering and support for PremierPoint Solutions, will explain how to provide secure access to partners, vendors and employees from anywhere on the Internet, with a bulletproof solution that is easy for users to use and for administrators to manage.
During the session he will demonstrate how Extranet Collaboration Manager for SharePoint (ExCM), a SharePoint add-on, makes the extranet secure and user-friendly, with easy access and collaboration available from virtually any place in the world.
ExCM empowers administrators to delegate authority to power users designated as "site sponsors" who can perform routine administrative tasks. All of its administrative features are accessible from within SharePoint itself, so there is no proprietary interface or separate program to learn.
"ExCM has all the necessary tools for secure, easy and affordable extranet management and use," Horton said.
There is no cost to attend the webinars, which include question and answer periods.
Based in Nashville, Tenn., PremierPoint Solutions is a Microsoft Certified Partner offering professionally developed high-quality commercial software add-ons for SharePoint, which extend and enhance SharePoint's capabilities. The company is also a nationwide leader in expert-led, in-person and online public classes on SharePoint products and technologies.
###