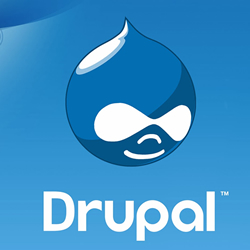 San Francisco, CA (PRWEB) August 11, 2015
DrupalHosts, a professional Drupal hosting review site, today announced the best VPS hosting providers for Drupal developers. The winners are BlueHost, InMotion and A2Hosting, 3 leading web hosts which have been focusing on technology, quality and customer satisfaction.
They not only offer the necessary features required by Drupal developers, but also give users the access to many useful tools. The reasons that they are recommended include:
1) 100% Drupal compatibility
2) A Drupal friendly environment with sufficient PHP memory and suPHP
3) The latest versions of PHP, MySQL/PostgreSQL
4) Root access and SSH
5) Over 99.9% uptime and fast page loading speed
6) Flexible and scalable VPS solutions
BlueHost offers 4 managed VPS hosting plans with 2-4 CPU cores, 30-240 GB disk storage, 1-4 TB bandwidth and 2-8 GB RAM. Each plan includes a domain name. With the regular prices ranging from $29.99/mo to $119.99/mo, the plans are now discounted 50% for all new users signing up through this exclusive promotional link.
All of BlueHost virtual servers are designed with instant provisioning, and they are pre-installed with CentOS, PHP 5.4, MySQL 5.5, PostgreSQL 9, and an enhanced cPanel. When the storage is running out, users can purchase more at any time.
The virtual servers offered by InMotion are also fully managed. The operating system and all the basic software are installed by the technicians, so users do not need to spend time in the primary configuration. Another highlight is the availability of SSDs which deliver more than 2 times faster hosting speed than standard HDDs.
InMotion has 3 VPS plans. The prices are starting at $14.99/mo, and the minimum configuration includes 60 GB storage, 2 TB bandwidth, 4 GB RAM, and 2 dedicated IPs. A 90-day refund guarantee is also offered to ensure the customer satisfaction.
A2Hosting provides both cloud VPS and managed VPS. For the former solution, all resources, including storage, CPU, bandwidth and RAM, are completely customizable. A2 QuickInstaller is available for auto-installing the most popular developer software. Multiple application servers, frameworks, version control tools and bug tracking tools are covered. The cost of a cloud VPS is as low as $9.89/mo.
A2Hosting managed virtual servers feature RAID 10 protected SSD storage, pre-configured PHP accelerator, automatic kernel updates, cPanel, Softaculous Drupal installer, PHP 5.6, MySQL 5.6, PostgreSQL 8.4, Apache 2.2, and SSH Access.
For more information, visit https://drupalhosts.org/best-vps-hosting/.
About DrupalHosts
DrupalHosts is a leading Drupal web hosting review site that helps all Drupal users get online easily and quickly.