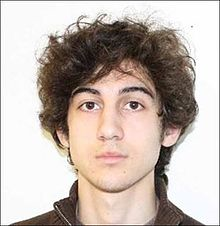 It's a digital world, and that means there's a good chance that "smoking guns" will often be in digital form
New York, NY (PRWEB) March 21, 2015
With the nation's eyes watching Boston Marathon Bombing trial unfold, Day 10 saw the introduction of digital evidence begin, as reported in this trial recap in The Boston Globe on Thursday, March 19th. But what exactly is electronic discovery? How do attorneys use digital evidence? What kinds of things can be revealed by professional forensic analysis? How important is a knowledgeable and competent computer expert witness when it comes to winning cases?
Global Digital Forensics (GDF), a national provider of professional computer forensics and electronic discovery services headquartered in New York City, released this article on Friday, March 20th, with its founder, Joe Caruso, answering some of these questions and lending some expert industry insight into what can be expected in cases involving digital evidence, and how even one wrong turn can lead to a disastrous outcome when everything is on the line in a court of law. For attorneys, investigators, and perhaps most importantly, litigants, choosing the right help to tackle all the intricate nuances of identifying, acquiring, analyzing and producing digital evidence has never been more important. It's a digital world, and that means there's a good chance that "smoking guns" will often be in digital form, just waiting to be revealed by those with the right expertise, experience and tools to do the job right.
*Global Digital Forensics is a recognized leader in the fields of computer forensics, eDiscovery, cyber security and emergency incident response. To speak with a digital evidence specialist about your unique situation, or any other computer forensics, eDiscovery or cyber security needs involving Electronically Stored Information (ESI), call 1-800-868-8189, or visit http://www.evestigate.com for more information.