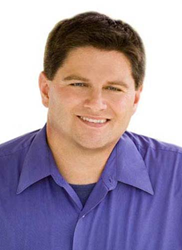 We are very proud of Brendan in receiving the ABR® designation. Brendan's commitment to education and professional improvement is an asset to the company and to clients and customers."
Bethany Beach, Delaware (PRWEB) June 25, 2015
ResortQuest Real Estate of Coastal Delaware is pleased to announce that Sales Associate Brendan Crotty, REALTOR®, recently earned the Accredited Buyer's Representative (ABR®) designation from the Real Estate Buyer's Agent Council (REBAC) of The National Association of REALTORS® (NAR).
Crotty joins more than 30,000 real estate professionals in North America who have earned the ABR® designation. All were required to successfully complete a comprehensive course in buyer representation and an elective course focusing on a buyer representation specialty, both in addition to submitting documentation verifying professional experience.
Founded in 1988, REBAC is the world's largest association of real estate professionals focusing specifically on representing the real estate buyer. There are more than 40,000 active members of the organization world-wide. The National Association of REALTORS®, "The Voice for Real Estate," is the world's largest professional association, representing more than 1,000,000 members involved in all aspects of the real estate industry
"We are very proud of Brendan in receiving the ABR® designation," said Brigit Taylor, the firm's managing broker. "Brendan's commitment to education and professional improvement is an asset to the company and to clients and customers."
Crotty started in new home sales with the Carl M. Freeman Companies, as a sales agent at Bayside Resort in West Fenwick, and transitioned to residential sales in Spring of 2006. He has successfully helped many buyers realize their dreams of owning a beach home.
Crotty is a member of the Sussex County Association of REALTORS®, Delaware Association of REALTORS® and the National Association of REALTORS®. A member and past president of the local Rotary Club, he is currently involved with the organization's Flags for Heroes project.
Crotty works from ResortQuest Real Estate's Hickman Beach Plaza West office, located on 33012 Coastal Highway, he can be reached at 302-541-8778 or online at his Web site at http://www.BrendanCrotty.com.
ResortQuest Real Estate is a real estate leader in southeast Sussex County since the early 1970s. ResortQuest provides comprehensive real estate services, including residential and commercial sales, vacation and long-term rentals and homeowner association management.
For the latest on real estate in the resort and inland areas of Sussex County, visit their locations at 33012 Coastal Highway or call 302-539-8600; Marketplace at Sea Colony at 33546 Marketplace or call 302-541-8999; Edgewater Lobby at L1- Edgewater House Road or call 302-537-8880; West Fenwick at 37458 Lion Drive, Suite 7 or call 302-436-1100; or Bear Trap Dunes at 21 Village Green Drive or call 302-541-5454.
The firm can also be found on the web at ResortQuestDE.com, on Facebook (/RQDEMD), or on Twitter (@RQDEMD). For information on starting a career in real estate, contact Taylor at 302-541-8780 or visit http://www.ResortQuestDE.com.
About ResortQuest Real Estate®, Delaware & Maryland
ResortQuest Delaware Real Estate, LLC, a subsidiary of Wyndham Vacation Rentals North America, LLC, has provided real estate sales, vacation rental, and homeowner association management services to Bethany Beach, Sea Colony and other fine communities in Delaware's Quiet Resorts, Maryland and the surrounding coastal areas since the early 1970s. Its affiliate ResortQuest Delaware, LLC's homeowner association management division represents the needs of more than 6,300 homeowners in 49 associations from Lewes to Fenwick Island, Del. Wyndham Vacation Rentals®, part of Wyndham Exchange & Rentals® and the Wyndham Worldwide family of brands, is the world's largest professional manager of vacation rentals, providing access to approximately 103,000 vacation rental properties in more than 550 unique destinations worldwide. For additional information, visit our media center on wyndhamvacationrentals.com.