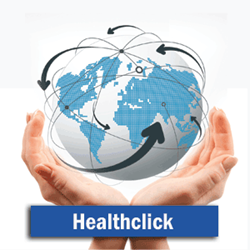 North American Seminars presents Ten pre-approved OT and PT continuing education courses at Baptist Hospital in Miami, Florida in 2015.
Franklin, TN (PRWEB) December 31, 2014
North American Seminars presents Ten pre-approved OT and PT continuing education courses at Baptist Hospital in Miami, Florida in 2015. These PT OT Continuing Education Courses in Florida include:
Cancer Rehab - Bridging the Gap Between Medical Prognosis and Physical Realities
This OT PT continuing education course is designed for PT's and OT's who wish to further their current skill sets to include specialized treatments for the cancer patient. Emphasis in this course will be placed on learning the medical and surgical management for the following cancers: breast, prostate, gynecological, head and neck, colorectal and melanomas. Most importantly, the therapist will learn how and when he/she can most effectively intervene during the continuum of cancer care to treat side effects encountered from post-surgical and post–radiation treatments.
January 17- January 18, 2015 Presented at Baptist Hospital of Miami, FL
Traumatic Brain Injury and Concussions
This course is a Two-day,advanced Vestibular PT OT Continuing Education Seminar focusing on balance and vestibular sequellae that may arise following a concussion or mild traumatic brain injury (mTBI). The cause of concussions can be varied, from sports related injuries, car accidents, falls, to the more unique and complex mTBI sustained by the thousands of returning soldiers from war zone regions. While at first glance, it appears that blast and blunt traumas can result in similar injuries, the course will emphasize the differences present.
January 24 - January 25, 2015 presented at Baptist Hospital of Miami
Geriatric Pain and Mobility
This advanced OT PT Geriatric continuing education course is designed to enhance the clinician's knowledge of the aging process, the physiological effects of chronic pain on the aging body, and the role that the nervous system and graded exercise play in reducing pain and improving mobility and physical performance. The strategies presented in this course are essential for treating geriatric patients with pain, orthopedic dysfunctions, balance deficits, and general debility.
February 7 - February 8, 2015 presented at Baptist Hospital of Miami, FL
Spinning Beyond Basics - An Advanced Vestibular Rehabilitation Course
This two-day advanced course is designed for physical or occupational therapists, who have prior experience in vestibular rehabilitation and are seeking to refine their clinical evaluation and treatment skills beyond the basics. Therapists who are comfortable with their fundamental skills will find this course helpful at adding more treatment options to successfully treat the complex dizzy patient. Patient diagnoses discussed will include cervical dizziness, atypical BPPV, anxiety, migraine, acoustic neuroma, superior canal dehiscence, conversion disorder and Mal de Debarquement. Focus will be placed on case study applications with careful analysis of history, diagnostic clinical findings and classification of dysfunctions to allow optimal customized treatment protocols. Clinical skills to be taught will include fistula screening, cervicogenic screening, BPPV treatments beyond the posterior canal (anterior/horizontal canals), acoustic neuroma management including exposure to facial rehabilitation techniques, migraine screening and treatments, and identification/management of psychological factors.
May 30 - May 31, 2015 presented at Baptist Hospital of Miami, Florida
PNF and Beyond to Enhance Functional Gait
This dynamic advanced two day course will give clinicians an opportunity to expand their "bag of tricks" for treating gait impairments by taking what they know about PNF and advancing it to the next level. The course blends the theory and application of PNF based treatments with principles of therapeutic exercise, the use of exercise equipment and manual therapy to create comprehensive gait rehab programs.
June 6 - June 7, 2015 presented at Baptist Hospital of Miami, Florida
Stroke Rehab - An Integrated Functional Movement Approach
Physical and Occupational Therapists and Assistants treat patients and their impairments, not the diagnosis. Understanding the underlying mechanisms of a stroke diagnosis will enhance the therapists ability to determine specific rehab needs of the patient. This course, with applications for patients in all therapy settings, will focus on the movement re-education needs required for basic daily function of the patient from an integrated approach based on neurologic science and orthopedics.
June 13- June14, 2015 presented at Baptist Hospital of Miami, Florida
Advanced Management of Breast Cancer Rehabilitation
This two-day advanced PT OT cancer management seminar is designed to expand and advance current clinical knowledge by providing more in depth clinical information needed to problem solve through a complex variety of breast cancer diagnoses. Complex diagnoses include patients with aggressive forms of breast cancer; patients with metastatic breast cancer such as bone and lung metastases; patients with associated co-morbidities such as auto-immune diseases, diabetes, CHF; patients with differential diagnoses such as superior vena cava syndrome, sarcomas, etc.; and patients with treatment complications such as seromas, hematomas, infections, open wounds, axillary web syndrome, and mondors syndrome.
Geriatric Fractures and Joint Replacements
he purpose of this two day intermediate level course is to develop efficient and effective rehabilitation programs for common lower extremity geriatric dysfunction utilizing the best available evidence in conjunction with sound application of kinetic chain movement analysis.
September 26 - September 27, 2015 presented at Baptist Hospital of Miami, FL
The Hip Complex - An Advanced Evidence Based Evaluation and Treatment
This two day advanced physical therapy level hip course is designed to provide the medical professional with the information necessary to develop a comprehensive evaluation and treatment program for the Hip Joint. Anatomy of the hip, pelvis and lumbar spine region will be covered. In depth analysis of the of biomechanics of the hip joint, and even more importantly, the evidence supporting differential diagnosis of the hip joint is presented as the basis for evaluation.
October 3 - October 4, 2015 presented at Baptist Hospital of Miami, Florida
Pilates Rehab Integration Strategies One Day Live Course Combined with an Online DVD Home Study
This one day course blends home study training from a professionally filmed and mastered DVD with online access with face to face interactive instruction and hands on lab sessions. The course has been carefully designed to maximize the learning experience by combining the self-paced online/DVD home study materials with a focused hands-on training session in the classroom.
November 7 - November 7 One Day Course presented at Baptist Hospital of Miami, FL
For more information or to register for these continuing education courses visit http://www.healthclick.com