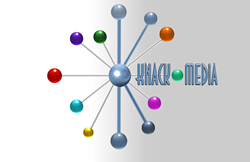 Find out more about reverse mortgages by speaking with a licensed mortgage specialist at 888-217-6222.
(PRWEB) February 13, 2015
The reverse mortgage information website SeniorBankServices.com just posted the new 2015 FHA loan limits for the Home Equity Conversion Mortgage program (HECM). HECM is becoming more popular among seniors who understand the benefits of this type of loan. The HECM reverse mortgage is not for everyone, but for those 62 years and older and wish to eliminate a mortgage payment, then a reverse mortgage might be the right fit. The 2015 FHA-insured limit will continue to have a maximum claim amount of $625,500, but the actual loan limits are based on the borrower's age, current interest rates, and property value. To review the new San Diego reverse mortgage page, click here.
Reverse mortgages insured by the FHA allow homeowners age 62 or older to borrow against the equity in their property without any having to worry about making any monthly payments; no repayment is required as long as a homeowner stays in the home. The reverse mortgage is repaid, with interest, when the senior expires, or leaves the home. The home used as collateral must be the primary residence, and no delinquencies on any federal debt, suspensions, debarments, or excluded participation from FHA programs may exist. The individual must also complete HECM counseling by an approved counseling agent. SeniorBankServices.com stays up to date with all of the new rules and regulations regarding the reverse mortgage program and posts them to their website.
The reverse mortgage website offers important guidelines for seniors who are considering this type of home loan. One of the borrower's obligations after the loan has closed is that they must occupy the home as a principal residence. The senior must also make timely payments of their property taxes, and any Home Owners Association (HOA) fees, ground rents, etc. They must also maintain the property in a condition equal to when the loan was closed.
About the Company: SeniorBankServices.com is a nationwide reverse mortgage information website that offers reverse mortgage information and connects prospective clients to qualified licensed reverse mortgage brokers and lenders to homeowners in Los Angeles, California, and throughout the United States. The company and its partners follow all rules and regulations regarding reverse mortgages. To learn more about San Diego reverse mortgage lenders, or any other loan product, visit the company website.
Phone: (888) 217-6222
Contact: Mason Baxter
http://www.seniorbankservices.com/reverse-mortgage-san-diego/