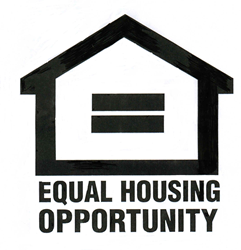 The entire Metroplex is a seller's market because there are so many buyers vying to get their hands on a piece of real estate here
Dallas, Texas (PRWEB) December 09, 2014
With 2015 right around the corner, potential home buyers and sellers are eagerly awaiting the predictions of the next year's housing market. Berkshire Hathaway HomeServices PenFed Realty Texas reports, citing data from the U.S. Economic and Housing Market Outlook, that annual home price gains will slow, a welcome sign for home buyers in communities like Fort Worth that have seen a massive year-over-year price increase.
The U.S. Economic and Housing Market Outlook report by Freddie Mac found that the country's economy is expected to boast an annual growth rate of about 3 percent. Coupled with the projected annual home price gains of about 3 percent in 2015, down from 4.5 percent in 2014, the housing market may see a much-anticipated boost fueled by the availability of more jobs and affordability of homes.
According to statistics from California-based real estate analytics company Altos Research, the median single-family home value in Fort Worth was $171,290 as of November 28, which was the highest value seen in the past 12 months. Given late November and December are typically the slowest months for the real estate market, this trend of high home values goes to show the housing market in Fort Worth could use a bit of balance.
"Fort Worth is in high demand and home values continue to prove it. The entire Metroplex is a seller's market because there are so many buyers vying to get their hands on a piece of real estate here," says DD Flynn VP of Marketing at Berkshire Hathaway HomeServices PenFed Realty Texas. "Home values will continue to appreciate, but with the forecast of increased home building it will likely be at a slower pace, which is great news for home buyers."
Freddie Mac analysts also reported that total housing starts are expected to increase by 20 percent year-over-year in 2015.
Click here for a 60-second Fort Worth home market update.
About PenFed Realty
PenFed Realty, wholly owned by PenFed (Pentagon Federal Credit Union), is a full-service real estate company with an annual sales volume over $2.8 billion; serving PenFed members as well as the general public. Over 1,700 top-notch sales professionals work out of PenFed Realty's 50+ offices to provide complete real estate services nationwide.
PenFed Realty is an independently owned and operated franchisee of BHH Affiliates, LLC. Berkshire Hathaway HomeServices and the Berkshire Hathaway HomeServices symbol are registered service marks of HomeServices of America, Inc.
About Berkshire Hathaway HomeServices
Berkshire Hathaway HomeServices, based in Irvine, CA, is a real estate brokerage network built for a new era in residential real estate. The network, among the few organizations entrusted to use the world-renowned Berkshire Hathaway name, brings to the real estate market a definitive mark of trust, integrity, stability and longevity. Berkshire Hathaway HomeServices in early 2014 was named "Real Estate Agency Brand of the Year" by consumers in the 26th annual Harris Poll EquiTrend® study of the largest real estate networks. Visit http://www.berkshirehathawayhs.com.
Irvine, CA-based HSF Affiliates LLC operates Berkshire Hathaway HomeServices, Prudential Real Estate and Real Living Real Estate franchise networks. The company is a joint venture of which HomeServices of America, Inc., the nation's second-largest, full-service residential brokerage firm, is a majority owner. HomeServices of America is an affiliate of world-renowned Berkshire Hathaway Inc.