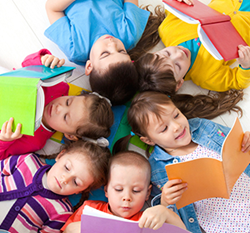 After school activities provide a safe way for the children in our area to continue to grow. We're on a mission to help provide our youth with a positive avenue towards success and education
San Antonio, TX (PRWEB) June 01, 2015
Shacklett Insurance Team in San Antonio, TX, is announcing its new charity campaign to support the Boys & Girls Club of San Antonio. By supporting this organization, the Shacklett Insurance Team hopes to help provide a brighter future for the children in their community.
The Boy's & Girls Club of San Antonio provides local children and adolescents in the community with a safe haven for after school and summertime activities, assisting in promoting education, social interaction and more.
The agency also owns a monthly publication, Our Hometown magazine, which reserves a full page featuring the campaign. The electronic Flipbook version of the current issue of the magazine has been delivered to thousands of households, and can be accessed here: http://shacklettinsuranceteam.com/Our-Hometown-Magazine_41.
More information about the agency's initiative and services can be found at http://shacklettinsuranceteam.com/Help-Us-Create-Better-Futures-with-Boys--Girls-Club_16_community_cause.
About Shacklett Insurance Team
Alfred Shacklett was born and raised in San Antonio and knows many local families in the community. The agency has been in the community for more than 30 years. The Shacklett Insurance Team has a goal —to protect their clients' assets and to help them achieve their financial goals. They do this by delivering quality insurance products and the best customer service experience possible. Shacklett Insurance Team is committed to help their clients feel confident, informed, assured and satisfied with their choices. To contact an expert at Shacklett Insurance Team, please call 210-344-1818.