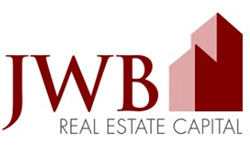 We buy and hold properties in order to help investing clients earn substantial incomes through our turnkey home network
Sacramento, CA (PRWEB) December 19, 2014
Investors who earn income from the sale or long-term holding of an investment property in the U.S. can now benefit from new inventory supplied at the JWB company. A new 2015 stock of investment properties for sale are currently available for nationwide clients at http://jwbrealestatecapital.com.
The rental homes that are available to purchase through next year are positioned in different areas in North Florida. The JWB company invests heavily in the Jacksonville market to take advantage of the increases in rental demand annually. The turnkey approach taken over the past several years has helped to build the new inventory of houses for sale.
"We buy and hold properties in order to help investing clients earn substantial incomes through our turnkey home network," said one JWB Real Estate Capital source.
The properties that are offered to rental clients this year are single family properties that are listed at or below the current market prices in neighborhoods around Jacksonville, FL. New ways to fund purchases of homes have been developed at JWB to ensure that out of state clients can take advantage of high cap rate rental houses.
"The real estate that we sell each year helps build retirement wealth and passive income for men and women of all age levels," said the source.
The JWB company has invested into the creation of guides that are offered for free download on the company web portal this year. These guides are PDF documents and streaming videos that help introduce the methods of income generation and how to get started purchasing available properties in the company inventory.
About JWBRealEstateCapital.com
The JWBRealEstateCapital.com company is one source on the Internet to learn how to invest wisely in the real estate market. The company provides free information for its created programs and offers novice or experienced investors easy ways to buy high ROI properties. The JWBRealEstateCapital.com company supports users of its website with streaming videos and textual content that is offered by experts in the housing industry.