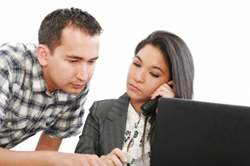 We've created new programs that are meant for out of state investors to build more income next year through the real estate industry
Los Angeles, CA (PRWEB) December 28, 2014
Investors who plan to seek additional investments in 2015 apart from the stock market can now make use of the JWB Group programs available. 2015 stock market alternatives are now being offered to adults in the U.S. at http://www.jwbrealestatecapital.com.
The alternatives that are available include investment real estate that can be purchased using the JWB website. The new program allows national investors to buy homes for sale that are setup for use as rentals in growing markets. The offerings for investors include a fully managed rental service to help investors focus on earning passive income.
"We've created new programs that are meant for out-of-state investors to build more income next year through the real estate industry," said one JWB Group source.
The alternatives that are now available for investment clients of the JWB company to access include turnkey rental homes. The rental network that has been built now includes a series of 300 homes that are rented in high income earning parts of North Florida. This new revenue source is expected to build up to 12% ROI annually for clients.
"The investment packages that we provide to national investors were created by our company to help take the workload out of investing in real estate," said the source.
The JWB Real Estate Capital company has launched a new mobile section of its website in order to distribute more content to users of smartphones and tablets in the U.S. The new mobile section is found at http://jwbrealestatecapital.com/m and includes new downloadable content.
About JWBRealEstateCapital.com
The JWBRealEstateCapital.com company is one of the leaders in housing industry sales for turnkey homes in the United States. The company now works with investors in over 20 countries to supply wealth management solutions. The JWBRealEstateCapital.com company has fine tuned its website this year to present more training content for passive investors to use when learning about the rental real estate industry.