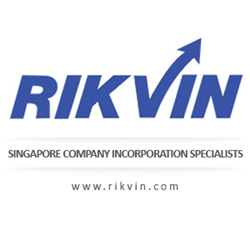 it's important to prepare a blue-print, demarcate a budget, gather finances, put an online marketing strategy in place, and have a qualified support team around you
Singapore (PRWEB) December 30, 2014
Even though these are difficult times for the small and medium-sized enterprises (SMEs) in Singapore, the sector while facing challenges of increased costs and manpower shortage still contributes 50 percent of the nation's GDP and employs more than 70 percent of its workforce. Thus, to help aspiring entrepreneurs who want to start their business and take advantage of the various government schemes initiated to help the sector ride through the country's economic restructuring process, Rikvin, a company incorporation and work visas consultancy in Singapore, has published a new guide on the subject.
"Before you set-up a small or medium-sized business, it's important to prepare a blue-print, demarcate a budget, gather finances, put an online marketing strategy in place, and have a qualified support team around you. Also, if you are in retail business, the physical location matters as well," said Christine Lim, General Manager of Rikvin, while giving details mentioned in her company's new guide.
Once all the above are taken care off, the next step for every entrepreneur is to choose the appropriate business structure, which may be any of the following five in Singapore - sole-proprietorship, partnership, limited partnership, limited liability partnership (LLP) and a private limited company; the last one being the most advanced and flexible, and thus, the most popular option.
"A private limited company is a separate legal entity with members having limited liability. A LLP is a perfect blend of partnership and private limited company set-ups, and is suited for individuals engaged in professional services such as lawyers, architects and accountants. Meanwhile, a sole-proprietorship is a one-person-owned-entity suitable for small businesses that have negligible or no risks," added Lim.
A very important and helpful section in Rikvin's guide is the detailed listing of the eight prominent schemes initiated by the Singapore Government specifically targeted at the SME sector.
Of these, four are aimed at helping the SMEs in raising productivity and restructuring processes.
These are Innovation and Capability Vouchers valued at S$5,000; iSPRINT, which incorporates the S$500 million ICT for Productivity and Growth (IPG) programme as well; Wage Credit Scheme, which co-funds 40 percent of the wage increment given to Singaporeans; and Productivity and Innovation Credit scheme under which SMEs can enjoy up to 400 percent tax deductions, along with 60 percent cash payouts for investment in innovation and productivity improvements in any of the six qualifying activities.
"Rest such as WorkPro, Market Readiness Assistance Grant, Micro Loan Programme and SME Enhanced Training Support are aimed at helping Singapore SMEs in capacity-building, employee training, exploring overseas market, and financing businesses," concluded Lim.
-END-
Please click here to read the full guide.
About Rikvin:
Established in 1998, Rikvin has partnered with thousands of investors, entrepreneurs and professionals who want to work or do business in Singapore. Rikvin's areas of expertise include company Singapore company registration, accounting, taxation and other related corporate services. Rikvin is also a licensed employment agency and offers a full spectrum of Singapore work visa services for professionals who wish to relocate to Singapore.
20 Cecil Street, #14-01,
Equity Plaza, Singapore 049705
(+65) 6438 8887
media(at)rikvin(dot)com
http://www.rikvin.com