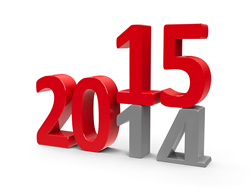 Baltimore, MD (PRWEB) December 31, 2014
Experts at the consumer information site SecuritySystemPricing.com have released a comprehensive review of the top home security providers in America directed at today's homeowners and renters. The reviews are specifically designed to give homeowners and renters key information and data to inform their decision to purchase or upgrade their current home security system.
The complete expert reviews of home security systems are available for consumers at the SecuritySystemPricing.com website.
SecuritySystemPricing.com publishes expert information about today's security system features and services to inform and educate the public about home security providers, equipment, technology and innovation. In addition to published expert reviews, they provide key information about price expectations, tips on getting the most out of a home security system, and important information about security system features that help homeowners maintain a safe and secure property.
The reviews currently available at SecuritySystemPricing.com provide insight into which security system providers are offering the most comprehensive and up-to-date features in their home security packages as well as important information about home monitoring services, technology and necessary back-up protection that homeowners should be aware of before installing any security system. With the information provided in the reviews, homeowners and renters will be able to make informed decisions that will keep their property safe and be assured that their decision to install a home security system is a valuable and worthwhile decision.
The reviews include expert assessment of the security system providers from security professionals familiar with the industry and aware of the standards, technological advancements and innovations necessary to protect today's homes from modern burglaries and other emergencies.
Consumers can access the reviews of home security companies at SecuritySystemPricing.com as well as other information about the most important features to include in a home security system for the best protection of property.
About SecuritySystemPricing.com:
SecuritySystemPricing.com offers ratings and intelligence from trusted experts on security systems for consumer review. Because the content is centered wholly around providing reviews and related information on home security systems, it is the singular source for consumers who are in market to purchase a security system to get the information needed before they buy, delivering significant cost and time savings. To learn more, go to http://www.SecuritySystemPricing.com.