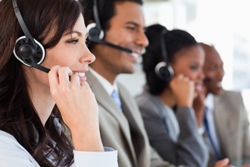 Atlanta, GA (PRWEB) December 31, 2014
AQuickDelivery, a recognized leader for same-day delivery and transportation services announces its Direct One-Hour Same-Day Delivery Services. The announcement comes in an effort to market its fastest service product for the holidays, expand its customer base and increase courier sales. The Atlanta courier pursues to be a superior one-stop courier of same-day logistic solutions within the Atlanta and Metro-Atlanta area.
The Direct delivery service is available on the courier's comprehensive website when requesting an online quote. The option for Direct service will be an option for clients to select with pricing, as well as AQuickDelivery's Regular 2.5 hour and Rush 1.5 hour same-day delivery services. The service consists of the package being picked up within the first 30 minutes from the time the order was placed. After which, the AQuickDelivery driver travels directly to the customer's requested delivery location.
The Direct One-Hour Service offers a number of benefits to customers. This service will be completed within approximately one hour, therefore, customers can have time-sensitive packages delivered fast. The service is also available within business hours and after-hours. This allows customers to perform residential and various location deliveries at night also, especially during the holiday season.
For any order adjustments to a Direct One-Hour Service, customers are recommended to call customer support immediately to prevent the driver from picking up the package. Customers can also contact AQuickDelivery to discuss any special instructions to enable the courier to perform an on-time delivery and to the correct recipient. AQuickDelivery will continue to offer optimal courier solutions and create premium value-added services that meet its' clients' same-day delivery needs.
AQuickDelivery is a premier same-day courier offering transportation and distribution services. From small packages to palletized freight, AQuickDelivery delivers fast. As a leader in the courier industry, its' goal is to perform optimal courier logistic solutions and superior customer service every time. The courier service provides same-day delivery successfully for over 1,500 clients, including Fortune 500 companies throughout the Georgia area.