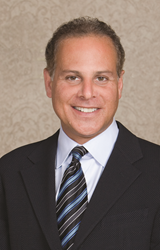 "Surprisingly, our overall business is always up this time of the year, with surgical bookings increasing over 20% from the previous January"
Woodbury, NY (PRWEB) January 01, 2015
Stephen T. Greenberg, M.D., with offices in Woodbury, Southampton and Manhattan, is used to seeing an increase in business due to people making New Year's Resolutions to get the body or face they have always wanted. "Surprisingly, our overall business is always up this time of the year, with surgical bookings increasing over 20% from the previous January," confides Dr. Greenberg. "The reason is pretty simple – most patients want to have their surgery done during the winter months, so that they are healed and prepared for the summer. Patients can hide under baggy clothing and reveal themselves as the weather gets warmer. However, January is also a month of new beginnings and patients feel the pressure to finally do something good for themselves."
"Plenty of patients are still coming in for a number of surgical procedures. Breast augmentations and liposuction remain two of the most requested operations. But we're also seeing an influx of new patients who are opting for non-surgical procedures, such as Ulthera skin tightening to obtain a better, slimmer or younger look," says Dr. Greenberg.
Dr. Greenberg has also opened a brand new, state-of-the-art office and spa at 160 Crossways Park Drive, Woodbury, NY. The luxury injection suites and spa offers the most technologically advanced injectibles and lasers. The spa also offers organic all natural spray tanning that is safe for your skin and can give you a summer glow during the harsh winter months.
Stephen T. Greenberg, MD is a nationally renowned cosmetic plastic surgeon based in Manhattan, Woodbury and Southampton, New York. Dr. Greenberg is well-known for his expertise in the field of cosmetic plastic surgery and is frequently interviewed for his knowledge on the latest cosmetic surgery techniques. He has appeared on CBS, Fox News, NBC and News12 Long Island. He has also appeared in national magazines such as Harper's Bazaar, Cosmopolitan, More, and Elle, as well as in The New York Times and Newsday. Dr. Greenberg hosts Cosmetic Surgery Radio Shows on Saturdays on KJOY 98.3 FM and Party 105.3 FM. He is often a featured speaker for women's groups, spas, and health and skin care institutes.
Dr. Greenberg won the prestigious award of Best Cosmetic Surgeon on Long Island for 2014*. Dr. Greenberg was also voted best provider for Botox injections.* Glisten, his Skin & Injection Spa was also voted number one Day Spa and Laser Treatment center on Long Island.* Dr. Greenberg's Southampton office was also awarded first place in the Dan's Papers Best of the Best contest for best Cosmetic & Laser Treatment Center in 2013.
Dr Greenberg performs many cosmetic procedures every week, with the majority of the procedures being done in his fully accredited ambulatory center. Dr Greenberg also wrote the book, "A Little Nip, A Little Tuck," the insiders guide for anyone interested in cosmetic enhancement. With a finger on the pulse of the hottest technologies and procedures, it will empower patients with the knowledge they need to make the most informed decision about the procedure in which they are interested.
In addition, Dr. Greenberg has his own product lines, Cosmetic Surgeon in a Jar and Saige, which were developed after years of intensive research to provide the ultimate anti-aging facial remedy. http://www.CosmeticSurgeoninaJar.com.
*LI Press