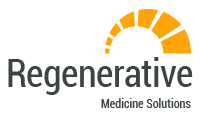 "We are excited to be expanding the Lung Institute to Arizona," says Lynne Flaherty, Executive Vice President of RMS.
Tampa, FL (PRWEB) December 30, 2014
In February 2015, Regenerative Medicine Solutions (RMS) will open a new clinic in Scottsdale, AZ under the Lung Institute brand. This expansion of the Lung Institute marks its third location in the country. With locations in both Tampa and Nashville, the Lung Institute has made a positive impact in the lives of their patients and the surrounding communities.
RMS started as a single treatment center in 2012 in Tampa with a goal of providing progressive therapies for debilitating diseases. At inception, RMS began its mission with fewer than 10 employees. Through dedication and a focus on its mission, RMS expanded the Lung Institute successfully to a second location in Nashville, TN in October 2014. The immediate success of the Nashville location has driven plans for continued growth westward into Scottsdale, AZ.
The RMS model of combining innovative technology and advanced stem cell treatments has led to the successful care of hundreds of patients. RMS is paving the way for future integration of revolutionary processes in the field of regenerative medicine. The Lung Institute is specifically committed to providing patients with an effective way to treat pulmonary conditions, rather than just manage their symptoms.
An official ribbon cutting ceremony will be held at the new Scottsdale facility, with the medical staff, RMS corporate team, and members of the Scottsdale and Phoenix Chambers of Commerce and community representatives in attendance.
"We are excited to be expanding the Lung Institute to Arizona," says Lynne Flaherty, Executive Vice President of RMS. "Patients from this region of the country will now have access to a clinic closer to home."
About Regenerative Medicine Solutions
Regenerative Medicine Solutions (RMS) is a leading global provider of innovative regenerative technologies that treat an array of debilitating medical conditions. In addition, the company is the owner and operator of the Sleep Apnea Institute and the Lung Institute. Committed to an individualized patient-centric approach, RMS consistently provides the highest quality of care while producing positive outcomes. By applying modern-day best practices to the growing field of regenerative medicine, RMS is changing lives. For more information, visit our website at myregenmed.com, like us on Facebook, follow us on Twitter or call us today at (877) 867-4551.