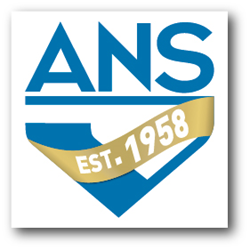 "I am grateful that we are finally making progress in an all too frequent and extremely incapacitating and fatal condition.
Morristown, NJ (PRWEB) December 31, 2014
Atlantic NeuroSurgical Specialists (ANS) doctors Ron Benitez and Yaron Moshel are offering New Jersey patients rare and ground-breaking treatments not found anywhere else in the state.
In the area of hemorrhagic stroke, Dr. Benitez is now offering patients in distress due to deep brain hemorrhages, a new hope in treatment. The Apollo™ System, manufactured by California-based Penumbra, Inc., was used for the first time in New Jersey by Dr. Benitez and the outcome was a success.
Apollo is an innovative new surgical tool that enables minimally invasive removal of deeply seated, blood clots in the brain during a single, efficient operation. This tool is changing the face of medicine, by offering patients hope in cases where the outcome was almost always poor in prognosis or fatal. The system is allowing doctors to operate on the brain, in a minimally invasive setting, while not disrupting the brain (a reason surgery was not attempted on these sensitive cases).
In the first case ever performed in New Jersey, ANS's own Dr. Benitez is proud to call the surgery a success, "I am grateful that we are finally making progress in an all too frequent and extremely incapacitating and fatal condition. I think the arrival of the Apollo System is very timely. I'm confident that use of the Apollo System will result in faster patient recovery and a shortened stay in the intensive care unit," Dr. Benitez concluded.
In the treatment of glioblastoma multiforme (GBM), ANS is now offering patients NovoTTFTM system as a "cell division taser device." Dr. Yaron Moshel explains that the NovoTTF system "introduces an entirely new noninvasive treatment modality that never existed before for patients with brain tumors." This system is offering patients with this most aggressive form of a primary brain tumor an alternative to chemotherapy.
The system which is portable and pain-free was studied in a Phase III randomized trial. The results from the trial were that electrical field treatment was as effective as chemotherapy in prolonging the lives of patients. But perhaps more impressive, says Dr. Moshel, was that the quality of life measures were significantly better in the NovoTTF group compared to patients who underwent more standard chemotherapy. "By avoiding chemotherapy, patients lived better lives, which are what we are in the business of trying to achieve."
ANS is proud to offer these cutting edge treatments to their NJ patients. For more information about ANS visit http://www.ansdocs.com or call 973.285.7800.