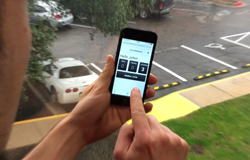 It is ideal for small companies that cannot afford an hourly clerk to handle mail for employees.
(PRWEB) December 31, 2014
Scan Mailboxes just released a new subscription plan called "Ultimate Plan" that is an upgrade from its Premium Plan. The Ultimate Plan, like the Basic, Standard and Premium Plans that date to the company's founding, has been put in place to meet customers' demands.
Using this service from Scan Mailboxes, an online postal mail scanning and forwarding company, customers can have their mail items opened, forwarded, scanned and shredded with just a click from any mobile device. They can even have checks deposited.
From time to time, Scan Mailboxes co-owners Ken Brown III and Chris Landry had been asked if they were going to come up with a plan to meet the needs of businesses that handle more than 200 mail items a month. In response, Brown and Landry devised the Ultimate Plan as part of the company's monthly subscription plans. The new plan allows up to 300 envelope scans and 300 open & scans per month. It is ideal for small companies that cannot afford an hourly clerk to handle mail for employees.
Brown and Landry believe that the Ultimate Plan will be especially helpful for account departments that collect a batch of checks that need to be deposited immediately -- on the same day. Of course, the business would have the option of processing the checks itself, or it could simply pay a small fee to have Scan Mailboxes run the course and make the deposits to save time. Ideally, customers would save more money using the Ultimate Plan, but it's probably not suitable for companies that do not receive 200+ mail items a month.
Since Scan Mailboxes recently released new software that allows users to check their snail mail conveniently via their mobile devices, the co-owners felt ready to give the Ultimate Plan a shot. It starts at $99.95 a month, but customers can always downgrade anytime they want. The Ultimate Plan includes free shredding and recycling; up to 60 days of free storage upon mail items' arrival; and a discounted rate of only 10 cents per item, to be forwarded to customers at their destination, wherever they may be.
Even If you are traveling or temporarily assigned overseas for one to six months, Scan Mailboxes offers a unique Temporary Mailbox Service to US residents. This service utilizes US Post Office temporary change-of-address service to redirect customers' mail to Scan Mailboxes in Austin, TX. The service allows customers to keep their current mailing address. When they return from their travels and the temporary mailbox service ends, the mail will start flowing back to their home mailbox. This service offers a secure, reliable alternative to leaving mail in the hands of a neighbor or local post office. Traditionally, the post office can hold your parcels for up to 30 days. By the time you pick them up, you may realize that you missed some important mail.
Scan Mailboxes additionally provides a document- and photo-scanning service when needed, as well as notary public at no additional charge. Scan Mailboxes is a Registered Agent Service representing any Texas businesses registered with the Texas Secretary of State.