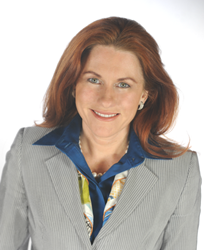 We are programmed to believe that once we run out of something we need to buy more, I will teach you how to invest in your groceries, buying only items that are on sale.
Scottsdale, Arizona (PRWEB) January 01, 2015
Teri Gault from TheGroceryGame.com, joins Heather Wagenhals, personal finance expert and Executive Producer, to discuss ways to save money every week without using coupons! In this exclusive interview with America's smartest shopper, Teri Gault shares her inspiring story of how she rose from an everyday mom, to one of the country's leading savings experts. Wagenhals' personal finance radio show, specializing in a unique brand of financial literacy, airs worldwide on the Libsyn platform at http://UnlockYourWealthRadio.com on Friday January 2, 2015, at 9AM PST.
On the Internet, the UnlockYourWealthRadio.com Show airs every Friday at 9 a.m. to 10 a.m. PST and throughout North America via syndication at other times.
UnlockYourWealthRadio.com began on a terrestrial AM radio station in Phoenix, Arizona, 11 years ago and moved to the Libsyn platform in 2013 and is now in syndication to share a simple form of financial literacy that people can incorporate in their lives now. Listen in as Heather Wagenhals interviews top money experts and shares her unique money management concepts that help you get your budget in line and savings straight. With the unparalleled access from the Internet worldwide, Unlock Your Wealth Radio has grown from a listenership of local Arizona listeners to syndication heard by millions across the US, Canada, Asia, and the South Pacific. Unlock Your Wealth Radio can be heard live on Fridays at 9 a.m. to 10 a.m. PST at UnlockYourWealthRadio.com or anytime on the website and Heather's one-minute Unlock Your Wealth Update is syndicated on terrestrial radio stations across America.
About UnlockYourWealthRadio.com:
Unlock Your Wealth Radio with Heather Wagenhals is where listeners go to get their MoneyMind©Right with the hottest names in successful personal finance advice with celebrity guests like Larry Winget of A & E's Big Spender, Sharon Lechter co-author Rich Dad Poor Dad, Armando Montelongo and Than Merrill of A&E's Flip This House, Fox News Drew Kessler, NBC Today Show's Jeff Yeager The Ultimate Cheapskate, T. Harv Eker author of Secrets of the Millionaire Mind, Nathaniel Branden the Father of Self-Esteem, NASCAR's Stephen Leicht, Chicken Soup magnate Mark Victor Hansen, plus NFL and coaching greats. Visit UnlockYourWealthRadio.com for more information or to book a personal appearance now.