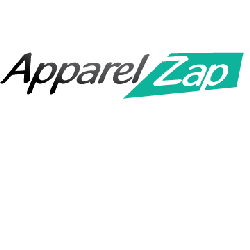 Apparel Zap's design studio allows people to take advantage of custom templates and clip art that will enable them to create the perfect print ready artwork.
Salt Lake City, Utah (PRWEB) December 31, 2014
Apparel Zap is once again leading the way in the customizable apparel industry by introducing a new and improved design studio. Developed due to the ever-growing consumer trend of searching for ways to customize clothing, Apparel Zap utilizes reliable and stable technology to make the new design studio possible. Apparel Zap users can now browse through over 9,000 custom templates and clip art designs to add to their apparel choices, or they can easily upload their own files, ensuring the final product meets their needs precisely.
The Apparel Zap online design studio offers a number of professional features for customers to use during the design process. The design tools, combined with user input, provide customers with unlimited design combinations to create custom apparel. The first step is choosing one of the high-quality products available on our website such as:

T-shirts
Woven tops
Fleece tops or bottoms
Sweatshirts
Active wear
Coats
Jackets
And more
Apparel Zap also features additional printable products such as infant wear, aprons, socks, towels, bags, accessories, shorts and headwear. All apparel and other products offered by Apparel Zap come from quality brand names like Champion, Dickies, Adidas, Van Heusen, Dri Duck, Hanes, New Balance, Gildan, Jerzees and many others. Once customers have selected a product, they are ready to begin the design process. The studio's customizing tools feature options such as:
Thousands of ready made designs
A massive gallery of high-quality clipart
Save options to store designs, artwork and graphics for future use
Online design tools that work across any mobile device
Easy and intuitive design interface
Step-by-step guidance throughout the design process
High resolution, crystal clear printing
Text options to personalize and enhance graphics
Color picker to create vivid backgrounds
In keeping with Apparel Zap's reputation for high-quality products, the screen and digital printing available in the new design studio produces professional-looking results whether customers choose an existing design or their own artwork. Apparel Zap hopes new and returning customers can find everything they need in the studio to create designs that get noticed.
About Apparel Zap
In addition to its new multifunctional design studio, Apparel Zap offers affordable yet high-quality custom screen printing, digital printing and embroidery services for organizations, individuals and special events. The company was founded on a mission to supply dependable and user-friendly apparel and printing services on demand for those who need bulk orders as well as those in search of a single product that meets their needs. For more information about any of Apparel Zap's products and services, visit http://www.apparelzap.com and browse the gallery or request assistance through the online contact form.